(from an Ohio Country Journal article by Brianna Gwirtz)
Aquaculture is the production of aquatic organisms under controlled conditions throughout part or all their lifecycle. Its development can help meet future food needs and ease burdens on natural resources.
Ohio's start in aquaculture began in the late 1980s when Ohio House Representative Vern Riffe put forth legislation to create the Ohio Center of Aquaculture Research and Development. The OAA was established in 1990 with the goal of providing educational and networking opportunities to Ohio's fish farmers. The organization also lobbies for fair aquaculture regulations and laws.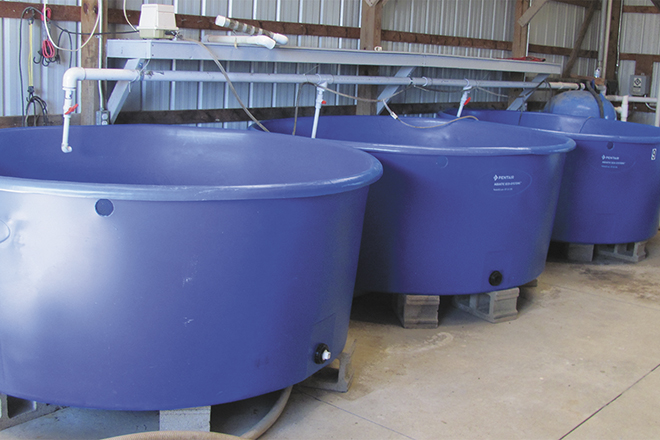 Some OAA members are involved in aquaponics, or the farming of both fish and vegetables. The system pairs aquaculture with hydroponics to maximize food production.
"Aquaponics is a recent phenomenon for the most part. It has probably just started to be popular within the last 10 years," Lynch said. "You can grow a wide variety of things, but it comes down to what you make money off of and that typically has to do with the turnaround time of your crop. If you're growing lettuce, you can harvest a crop every 6 to 8 weeks, whereas if you grow peppers or tomatoes, you can expect it to take a while longer," said Bill Lynch, OAA president.
GrowNextGen teacher leader Todd Tayloe will be sharing about his classroom aquaponics project in a session at the Science Council of Ohio's 2023 Science Symposium. Join us!