23 Ohio teachers spent the day at the park, thanks to the Ohio Soybean Council and Ohio Corn & Wheat. The day began with a mixer, then focused on soil health. Soil structure and biodiversity are important to maintain soil health. The slake test indicates soil stability, structure, and biodiversity. A mesofauna biodiversity investigation revealed patterns in mesofauna diversity, soil health, and carbon sequestration. By calculating species richness, relative abundance, and soil structure one is able to determine the diversity in a soil ecosystem.
Soil testing was done with a soil texture triangle. Nutrient testing measured the level of the three main soil nutrients: nitrogen, phosphorus, and potassium. Each of these nutrients provides something significant to the soil. Nitrogen promotes photosynthesis and increases yield. Phosphorus promotes flowering and root growth. Potassium prevents water loss and promotes photosynthesis.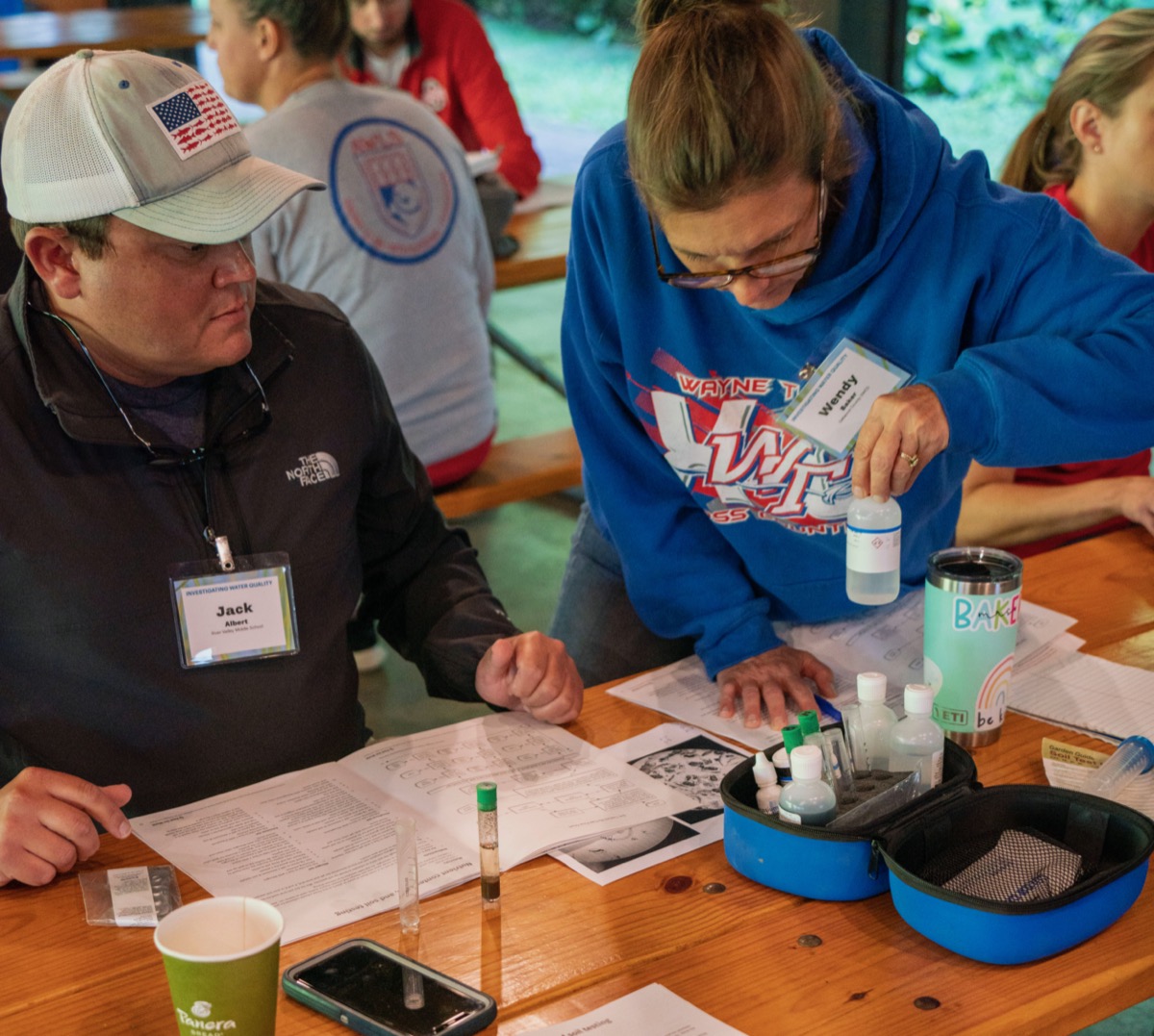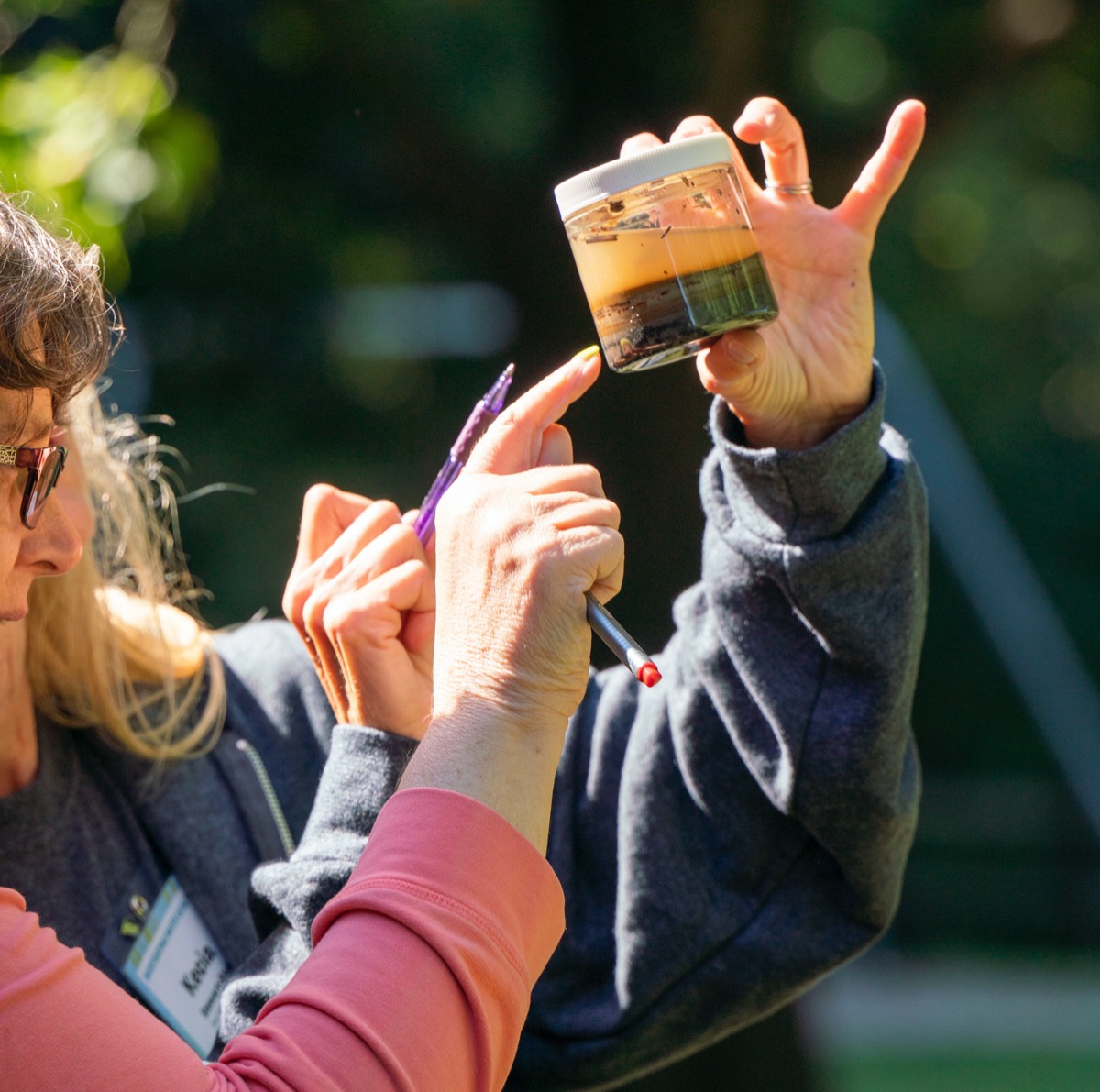 An activity on soil dilutions and gram staining helped participants consider, how can we use science skills to create serial dilutions in the classroom? What will soil serial dilutions tell us about soil health? This included pipetting practice.
Participant Olivia Pflaumer teaches environmental science at Global Impact STEM Academy. "A lot of the labs we're doing helps us to take content and add hands-on aspect. Students can really relate to it, especially if they're bringing their own soil and water samples."
"I teach advanced biology. Throughout the year, biodiversity is a big theme. Today we've been looking at that in both macrobiodiversity and microbes in soil. I can bring up topics we've talked about today in many of our units through the year," Kylie Sweet, AP biology and environmental science teacher at Fairfield Seniot High School, said.
"My district is very suburban, so this workshop helps us as teachers to learn more about food production and agriculture. It allows us to be educated so we can educate our students," Fairfield Seniot High School AP environmental science teacher Jenn Carroll said.
After lunch, the group moved into the water quality activities. A demo stream activity provided practice in identifying organisms and determining water quality. Chemical testing analyzed abiotic components to further determine water quality. Then it was time to head into the water.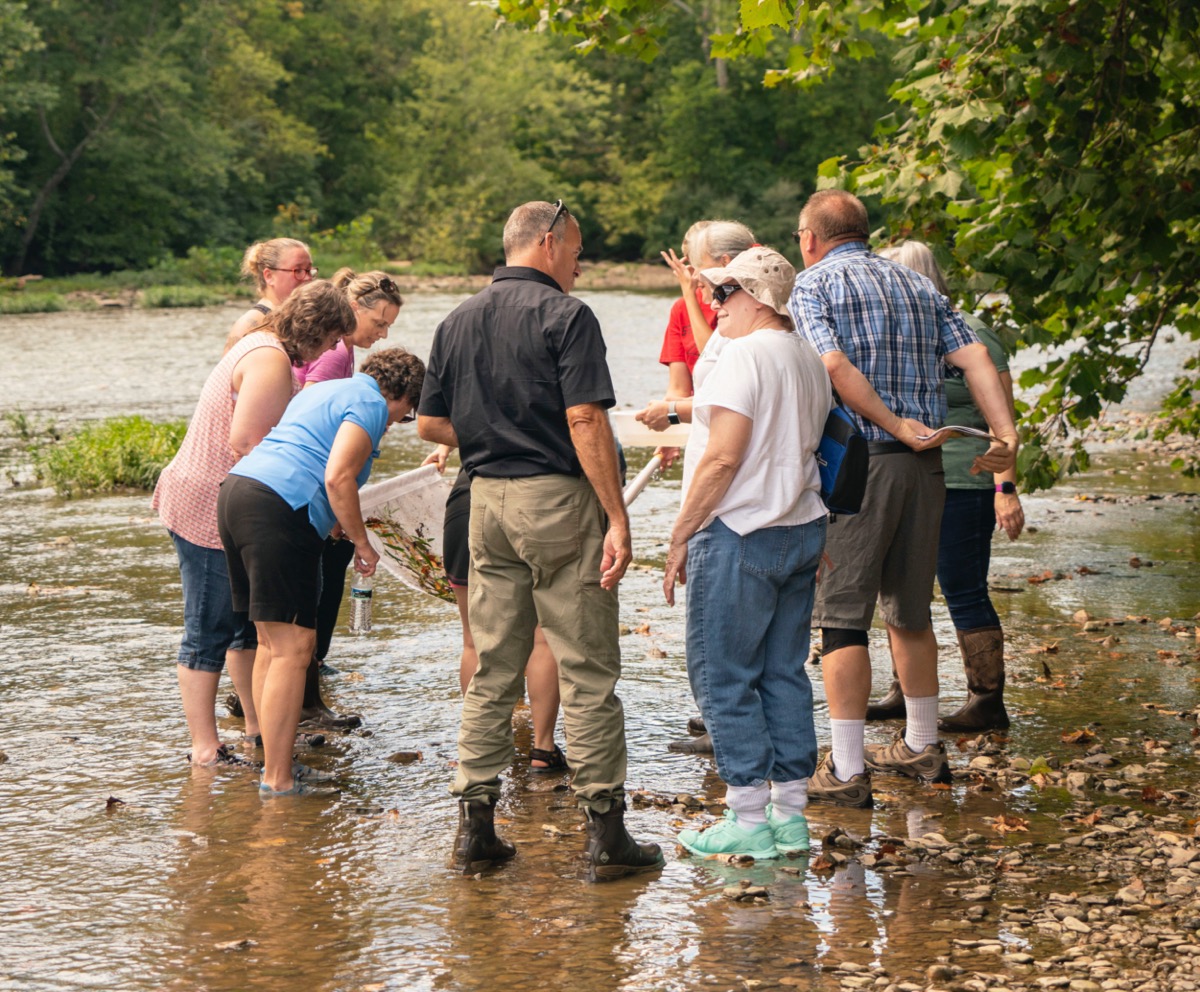 Kick-seining is a fun and useful way to gather specimens to assess water health. One can assess quality by seeing what organisms are found in a body of water and how tolerant they are of poorer quality water.
"I appreciate the value of us being able to learn this material for ourselves first, and then being able to network with other teachers and hear how they are going to use these lessons with their students too," Prendergast said.
Participants also learned about the careers related to these topics, as well as how farmers prioritize protecting natural resources. This is done by using best management practices such as reduced tillage, biofilters, phosphorus mitigation, and nutrient management to improve water quality. The 4R nutrient plan guides the use of nutrients on fields by working to pinpoint the right source, right rate, right time, and right place.
Each teacher took home a supply bag with a water quality kit, soil test kit, student kick seine net, and petri dishes worth $250. "These help us make sure our students have access to these materials," Pflaumer said.
"I appreciate the value of being able to learn it for ourselves first, and also being able to network with other teachers and hear how they are going to use these lessons with their students too," Global Impact STEM Academy teacher Meghan Prendergast said.
Watch our events page for more upcoming events!