GNG teacher leader Meghan Prendergast learned about conservation from a farmer's point of view this summer. She completed an externship at Kellogg Farms, part of the Blanchard River Demonstration Farms Network. Their research at sites throughout Ohio is helping researchers determine which conservation practices work best for reducing nutrient and sediment loss. This information will help show farmers what tools and practices they can implement on their farms to improve agriculture's impact on downstream water quality in Ohio.
Prendergast toured the grounds which included stops at all of their major water quality management tactics including grassy waterways, pollinator gardens, cover crops, as well as other geographical features of the area off the property.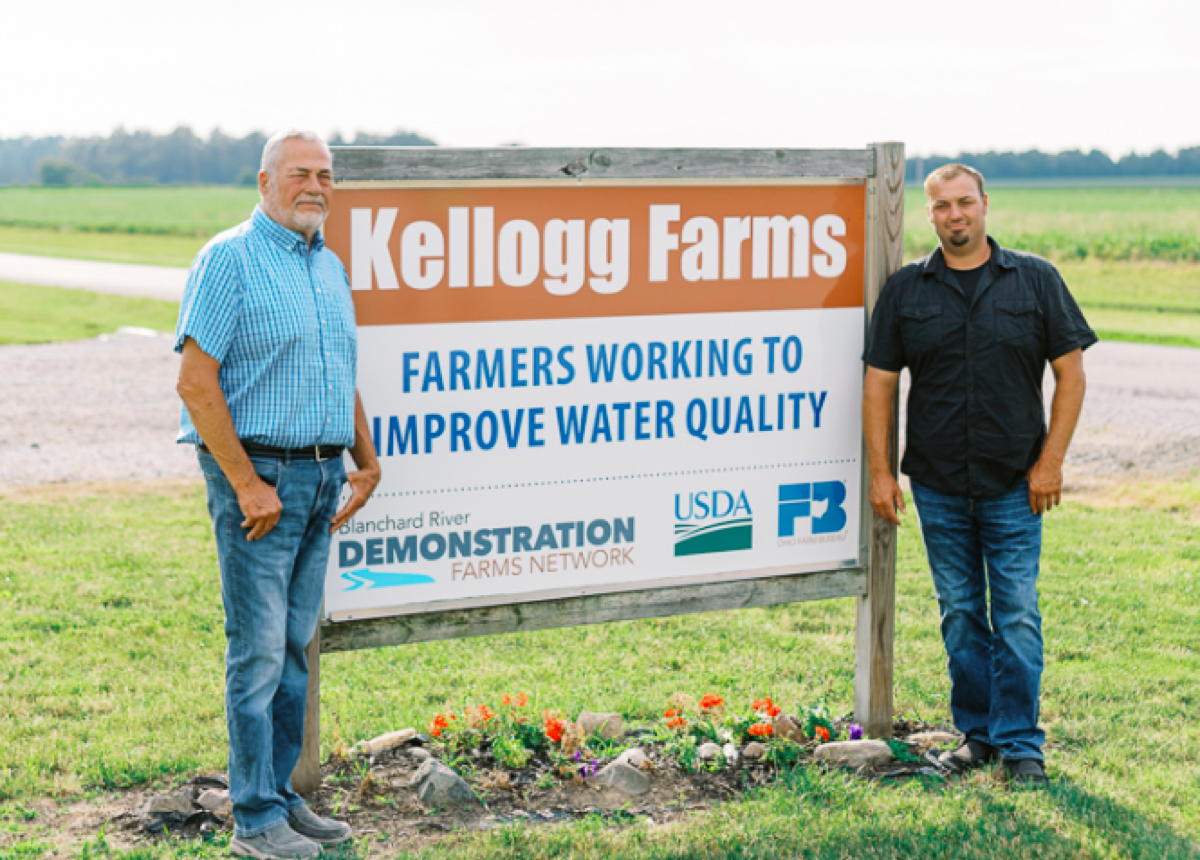 "Bill took a worldly approach to the idea of conservation," Prendergast said. "It wasn't just about what he could see or what he understood—he knew there was a bigger picture. With my background in marine biology, he and I frequently discussed how both of these jobs are integral to the health of the ecosystem, but are often considered distinctly different and separate realms of science."
As a follow-up to her externship, Prendergast plans to integrate soil chemistry, water quality and the concepts she learned about to create a board game of choices to improve water quality over time. It would implement measures that would be seen on Kellogg Farm, as well as other water quality management practices.
Watch for more externship opportunities next summer!