Liquid eggs!?! Cooper Farms partnered with Ohio Poultry Association and GrowNextGen to give students a tour of their egg cracking facility in the latest Chickenology virtual field trip. OPA's Jenna Gregorich hosted the tour and relayed questions from the audience.
Cooper Farms has been in the egg business since 1938. They currently produce 7 million turkeys and 155 million dozen table eggs a year. Today's trip focused on their liquid egg production line. 5000 cases of 30 dozen eggs each are broken every day—that's a LOT of eggs!
These liquid eggs go to food manufacturers who make things such as cookies, ice cream, and pasta. The familiar Egg Beaters and a new product in the stores, Egg Bites, uses these liquid eggs as well.
The eggs are tracked every step of the way, from the time they are laid to the time they leave the facility. "There are many regulatory practices we are required to follow," said Cliff Wendel, Egg Processing Manager. Tracking ensures food safety and makes recalls easier if necessary.
The eggs are first washed, then candled to remove any ineligible eggs. The liquid from these eggs will be sold to pet food processors. Next, the eggs enter the cracking room where they are separated into yolks and whites. An overhead camera detects any whites containing too much yolk and diverts them to the "whole egg incidental" line.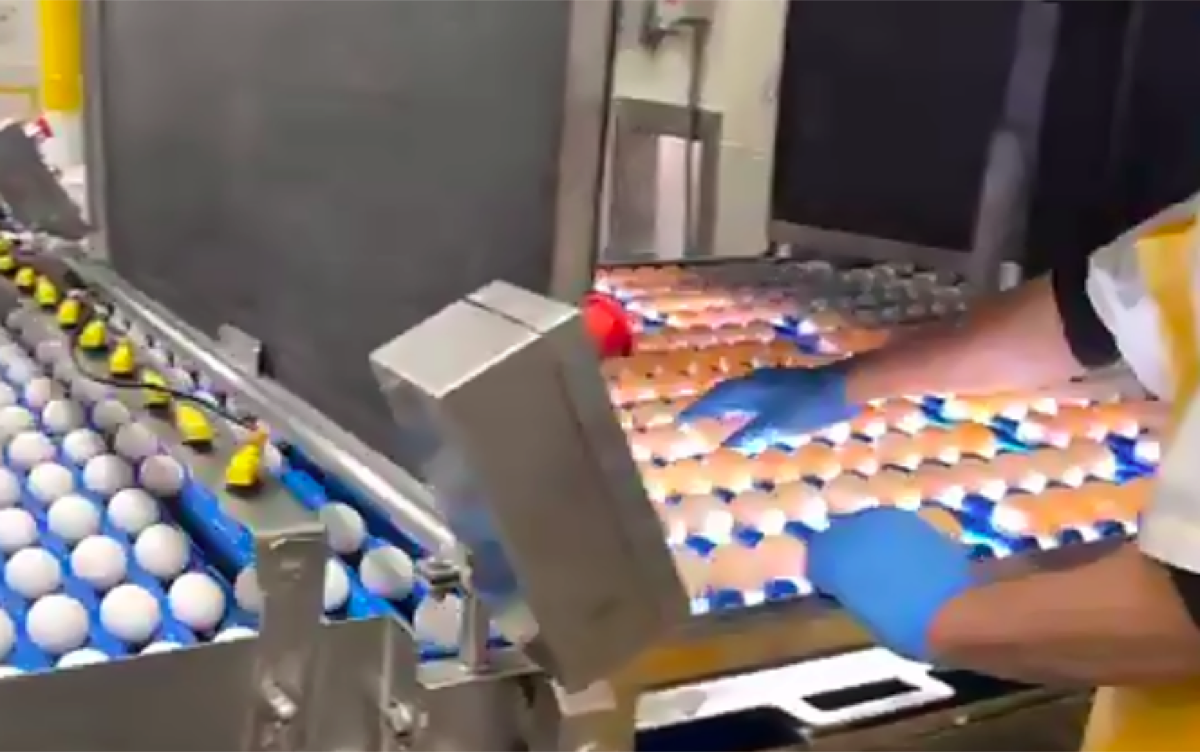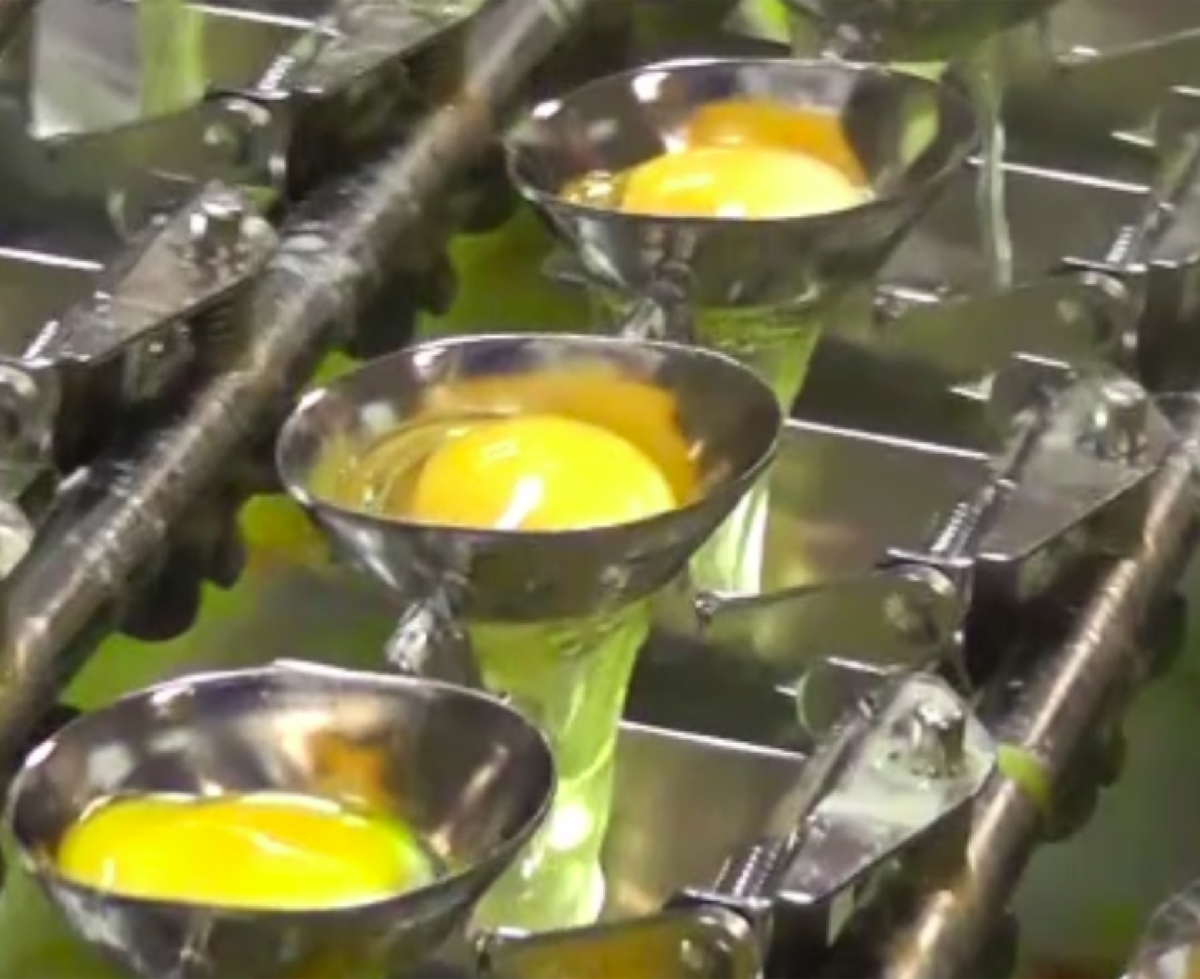 The liquids are chilled again, then put through the pasteurization process. This involves heating the eggs to kill dangerous pathogens. Some of the egg liquids then go to the blending room where ingredients may be added according to the buyer's specifications. In the storage room, liquid eggs are stored in large tanks called "silos" before being packaged in bags or totes for shipping.
Technology plays a huge part in this process, from the machines that wash, move, and crack the eggs to the cameras that check quality and direct machinery to divert ineligible eggs. Metal detectors check the filled bags to ensure no metal shavings have fallen from the machines into the product. Workers at the facility include maintenance technicians who work on equipment; shipping, warehousing, and production employees; and food safety and quality technicians.
Remember, we've got lots of other Chickenology virtual field trips on our GrowNextGen YouTube channel. Check them out!