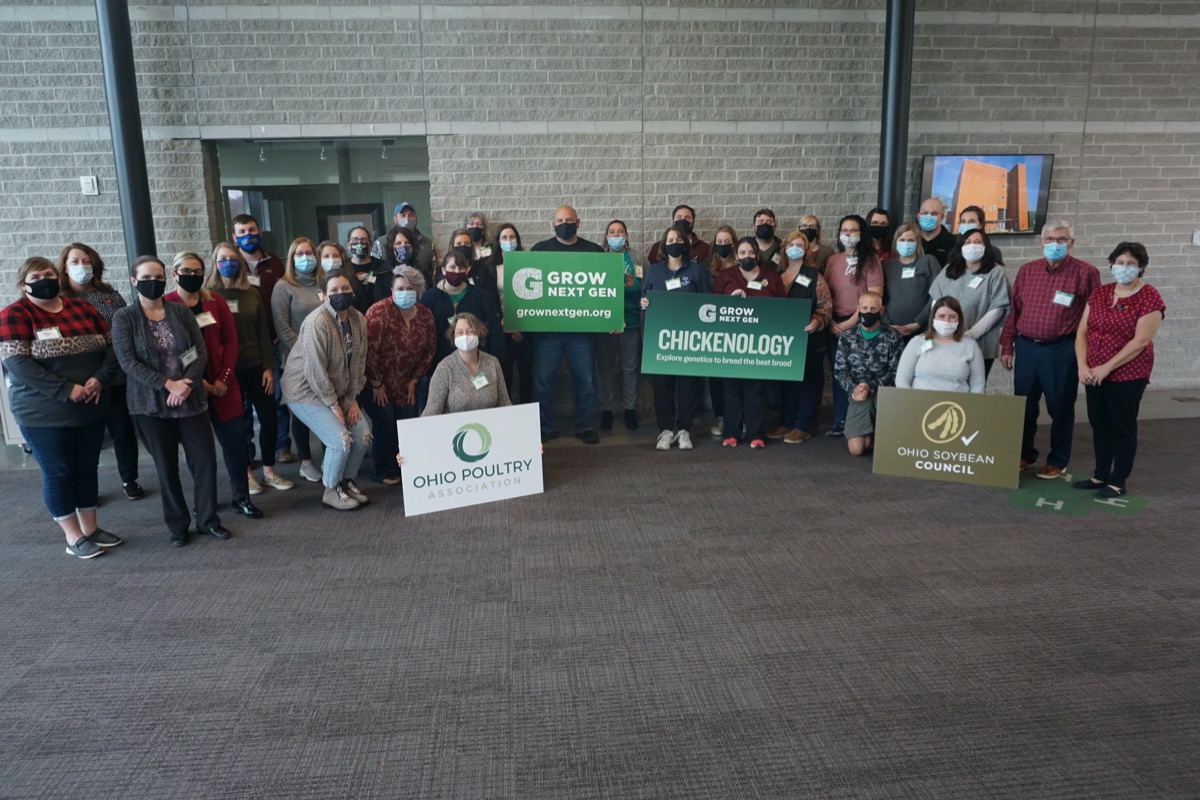 Over 30 Ohio teachers gathered at the Nationwide & Ohio Farm Bureau 4-H Center for all-day learning at the latest GrowNextGen workshop, Chickenology. This new workshop is sponsored by the Ohio Soybean Council and Ohio Poultry Association. It is focused on 8th grade Life Science standards and considers genetics and food production, as well as how environment influences heredity.
Lesson topics include investigations on:
ancestry (where do chickens come from?)
environmental influence on evolution
natural selection (what beak works best to gather food?)
animal behavior
DNA and chromosomes
reproduction within species (how do chickens pass traits from one generation to the next?)
chicken growth and development
poultry genetics (how can we predict the expression of traits?)
engineering: design a classroom incubator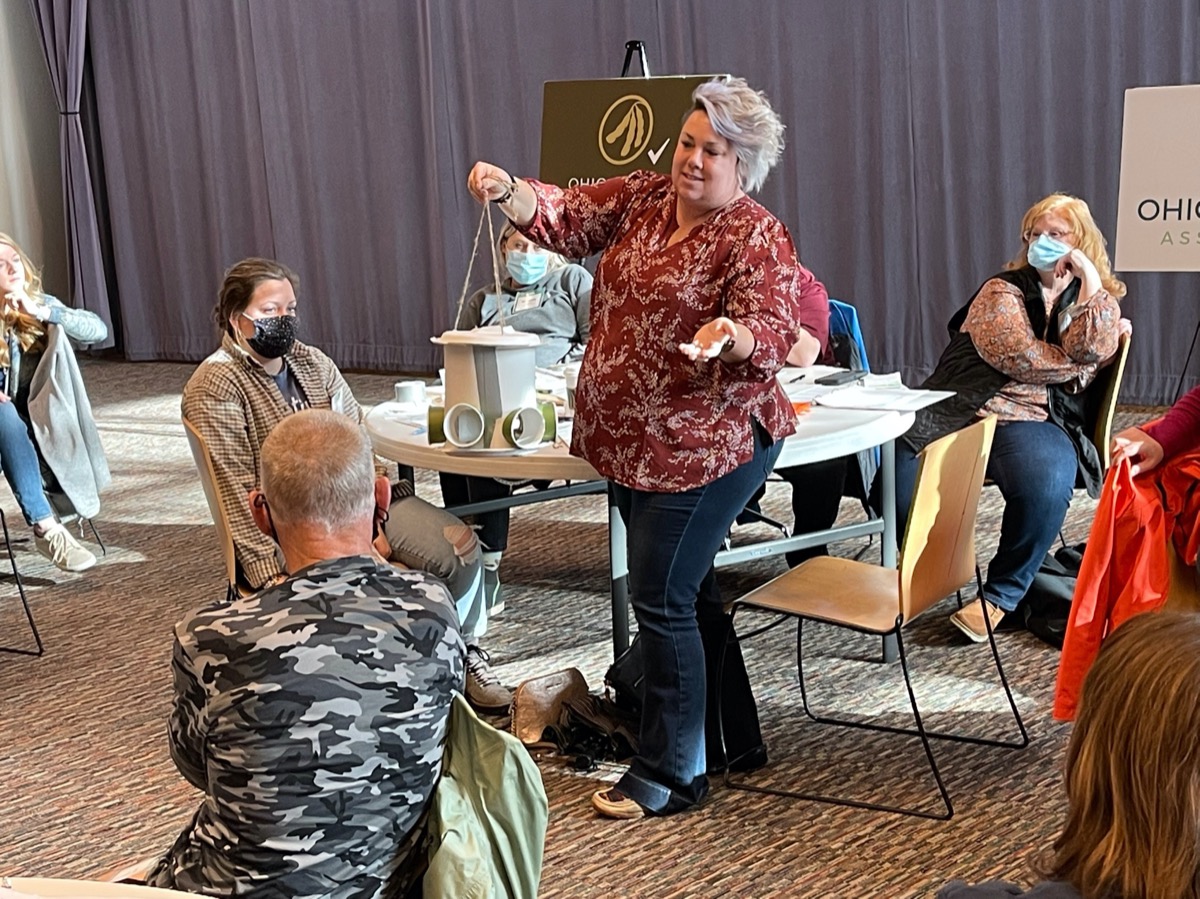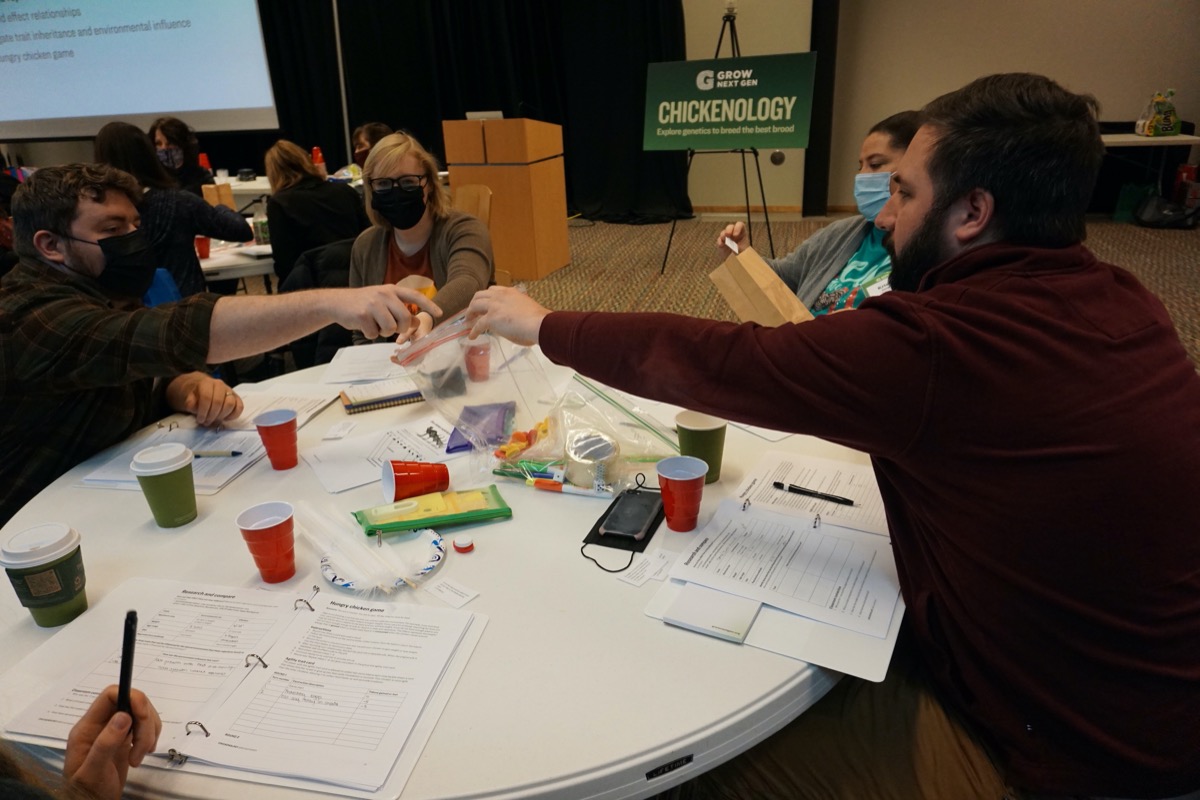 Kristen Campbell, an agriculture instructor at Piketon High School, heard about the workshop through the GrowNextGen newsletter. "I really liked a lot of things we learned today. It reinforces things that I already teach. For me, this is a great opportunity." Campbell was especially appreciative of the supplies provided by the Ohio Soybean Council and the Ohio Poultry Association.
Julie Sheridan, an 8th grade science teacher at Global Impact STEM Academy, said, "I was surprised to see how well this material fits with our 8th grade curriculum." Sheridan is excited about using the foldscopes and magnifying glasses, materials provided through the workshop, with her students.
Along with these engaging science lessons, the Chickenology program includes related career information. Poultry is big business in our state! Ohio is the #2 egg farming state in the U.S. and produces more than 10 million eggs each year. Ohio chicken farms produce more than 526 million pounds of chicken annually, and Ohio ranks 9th in the nation for turkey farming.
We've also added two new e-learning courses to our website, Structure and function of eggs and Life cycle of chickens. We'll be continuing to add more resources, so check back often!