What's the best environment to grow a turkey? Dr. Elise Gerken, veterinarian at Cooper Farms, and Drew Bowman of Bowman & Landes, shared about the way turkeys are raised at their facilities.
Jenna Gregorich, Ohio Poultry Association Bird Health and Management, facilitated the virtual field trip. "I help poultry farmers monitor for certain diseases and help with their biosecurity to make sure birds stay healthy, in order to get nutritious eggs, chickens and turkeys to you all," Gregorich said.
She began by introducing Dr. Gerken, who explained what biosecurity is and what it involves at Cooper Farms. "Biosecurity on the farms starts by restricting visitors to essential employees and vets," Gerken said. Birds are contained to an enclosed barn to protect from disease risk, and anyone entering the barn uses a foot bath and puts on protective clothing. Other biosecurity measures include rodent and wild bird control, both of which pose threats to the young birds.
Turkeys are raised indoors at Cooper Farms, which allows year-round production. The poults begin in a brooder barn for five and a half. There, they are fed soybeans as a protein source to build strong bones. As they get older, the amount of carbohydrates in their diet increases as they add muscle and fat to their carcasses.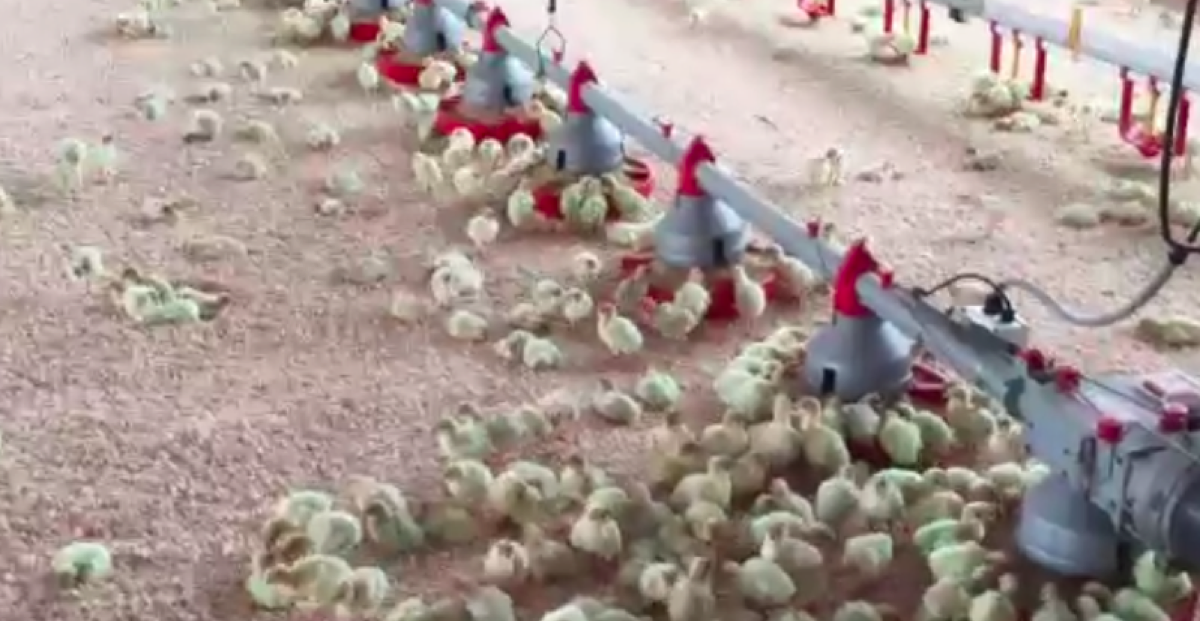 In the 1950s, bird were more likely to die at a young age. Now, with interventions such as vaccinations, specialized nutrition, and selective breeding, they are healthy and grow to a good weight quickly. Selective breeding has developed the common white coloring. Gerken explained that the carcass looks better without pigmentation and this makes it easier to see any pinfeathers that are to be removed before reaching market.
Cooper Farms focuses on the processed market, with packaged breasts and daily-use products such as bacon and lunchmeat.
Drew Bowman talked about the environment at his family's farm in Southwestern Ohio. Bowman & Landes is unique to other turkey farms because it raises free-range turkeys that have access to pastureland. Their facility produces mostly whole birds for holidays, about 8 flocks raised from the end of June through December. They also have a small line of further-processed birds that are used to produce deli meat or smoked products.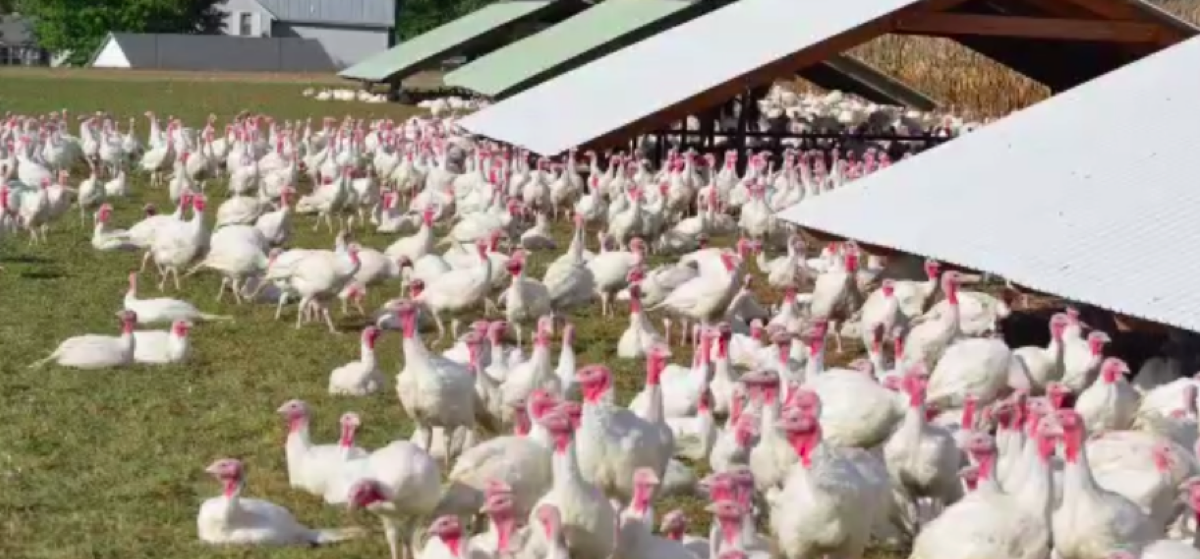 Birds there are housed in a brooder barn for the first two or three weeks of life, then let out on pasture during the day only, depending on weather. The turkeys are 'pasture only' from six to eight weeks of age until harvest.
To protect the birds, the pasture is fenced, with the perimeter patrolled daily to scare off predators. Biosecurity measures are taken in the form of limited employee presence and special clothing to go between barns. Shelters for protection from sun or rain are moved by tractors to new areas in the pasture every few days. The turkeys have access outdoor feeders and waterers that are cleaned and refilled often.
Both farms raise turkeys from the same genetic lines. Different nutrition and environment allow each facility to produce birds to meet unique consumer demands. "It's rewarding to provide care to these birds, to provide a healthy product that is a wholesome source of protein for the world," Gerken said.
The next Chickenology virtual field trip, Happy homes for hens and their eggs, is scheduled for March 17. Registration is open, but the trip may be postponed as poultry farmers are currently working through many challenges due to high HPAI. Biosecurity is the top concern!
Join us Aug. 12 for a Chickenology workshop, where you'll take part in hands-on lessons about how environment, heredity, and genetics affect living organisms!