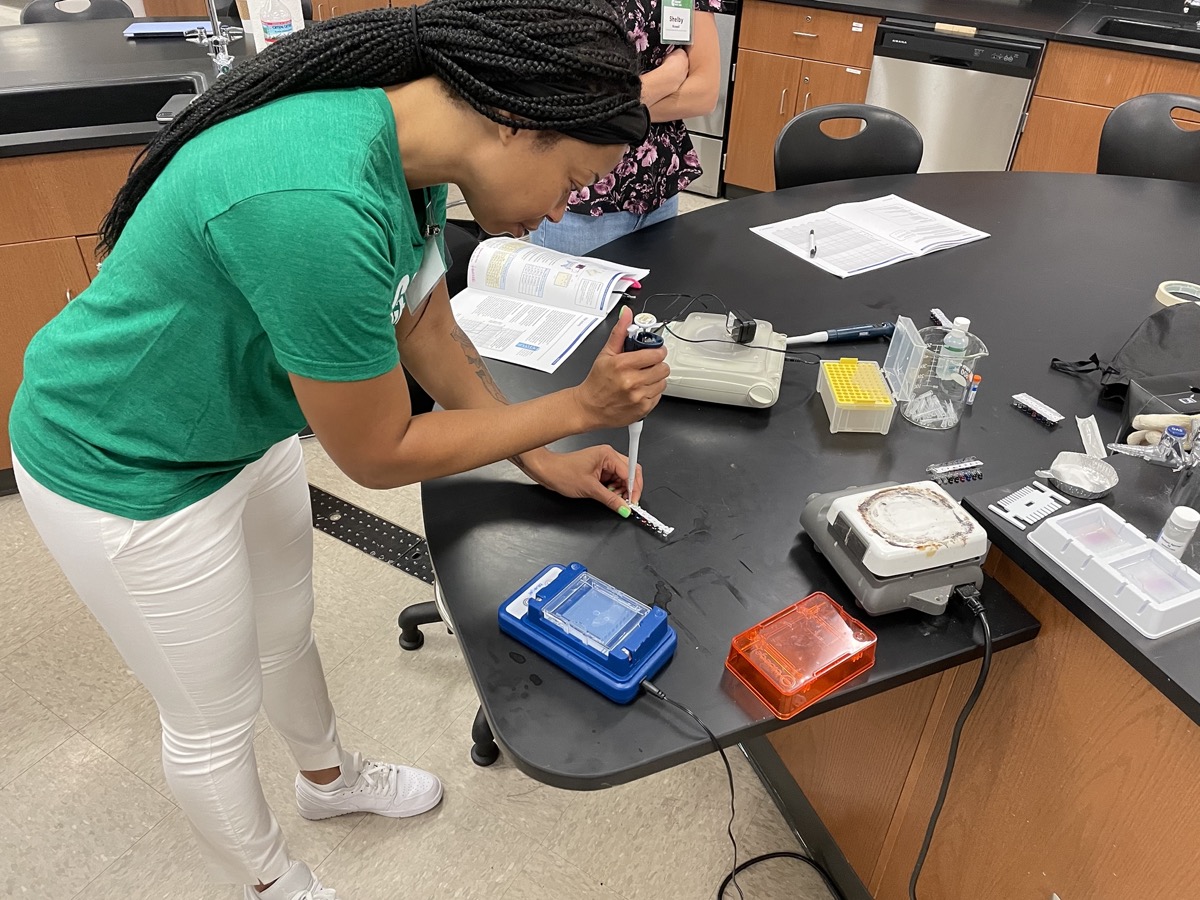 What's ag biotech, you ask? According to the USDA, it's "a range of tools, including traditional breeding techniques, that alter living organisms, or parts of organisms, to make or modify products; improve plants or animals; or develop microorganisms for specific agricultural uses. Modern biotechnology today includes the tools of genetic engineering."
Thanks to the Ohio Soybean Council, Pioneer, and Ohio soybean farmers, Ohio teachers had the opportunity to participate in the Ag Biotech Academy workshop and learn about these tools and techniques and experience science lessons to engage their students with this in-demand job field.
GrowNextGen lead educator Jane Hunt and Ohio Soybean Council's Director of Research and Education Tom Fontana welcomed the group, explaining the Council's commitment to reaching students by providing training and resources for teachers through check-off funding.
Presenters included Jennifer Foudray, biotechnology instructor at Miami Valley Career Tech Center; Erin Molden, biotechnology career tech program instructor at Kettering Fairmont High School; and Rachel Sanders, bioresearch instructor at Global Impact STEM Academy. They led the teachers through three tracks.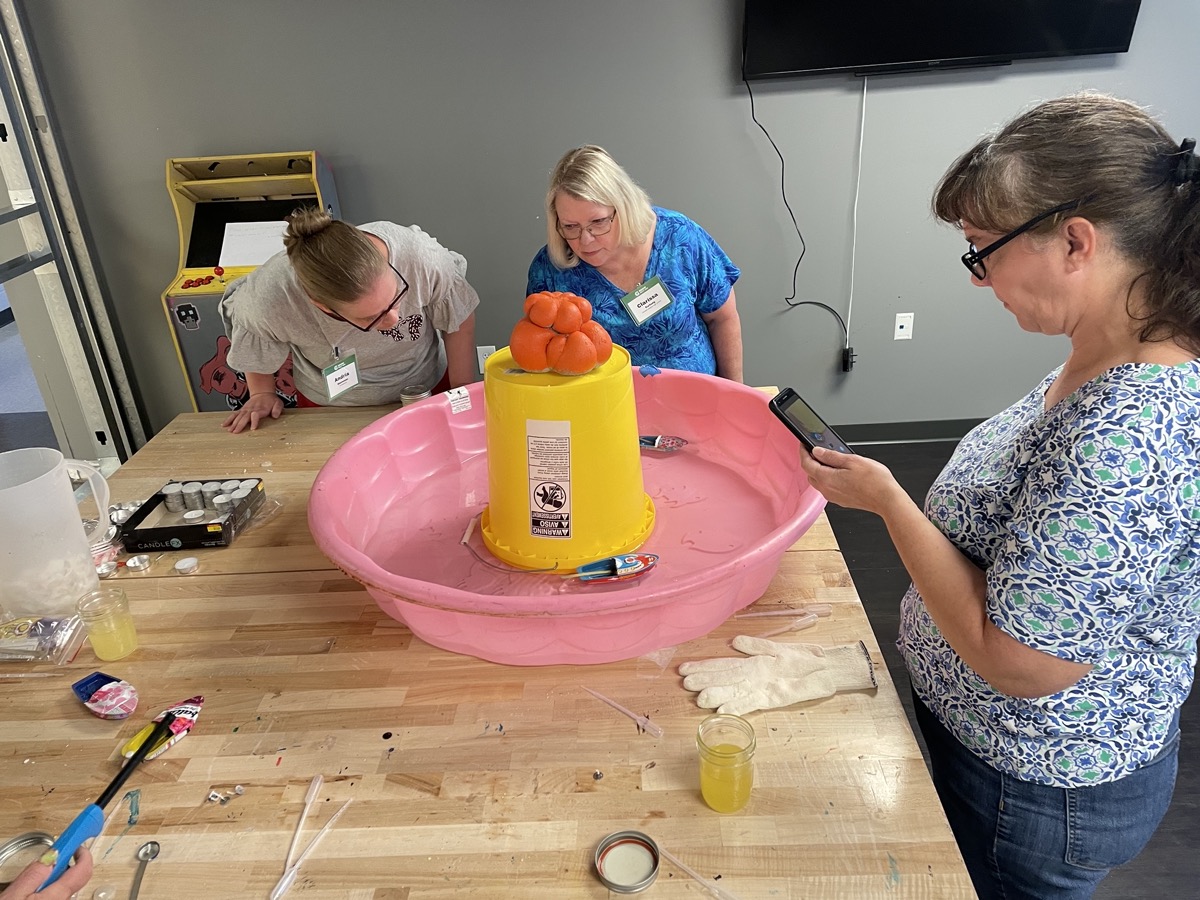 First up were these activities: basic micropipetting, aseptic technique, soil dilutions, and media prep.Next, the groups worked on making biodiesel from vegetable oil, gel electrophoresis, and soil streak. The first day concluded with an industry dinner where teachers heard more about modern agriculture and educational and career paths.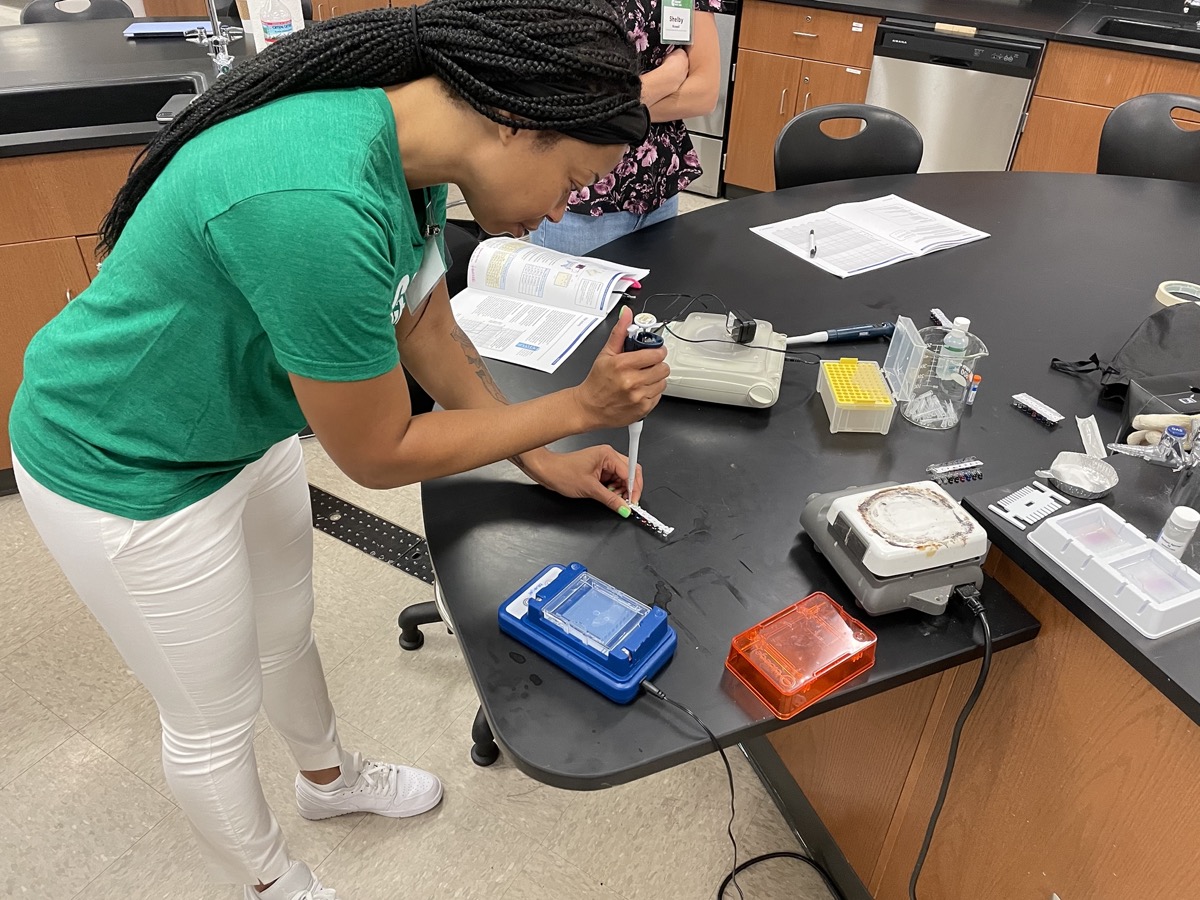 On the second day, the groups considered the results of the soil dilution, washed and tested the biofuels, and conducted the second part of the gel electrophoresis. The afternoon concluded with a virtual field trip to the National Agricultural Genotyping Center in North Dakota and a scavenger hunt of the GrowNextGen website. Participants were asked questions that required them to visit various parts of the website and learn about the many resources available.
Attendee Bridget Ancalmo teaches biology and anatomy and physiology at Seven Hills School. "This fits right into my biology class. I have appreciated hearing from the industry people, getting real-world examples and applications like all the statistics in the lunch presentation, and also hearing tips on teaching these skills. This is a great opportunity for educators!"
Participants departed with professional development credit, new lessons in their toolbox, and over $300 worth of classroom lab supplies. They'll be sharing these lessons with their students, thanks to Pioneer and the Ohio Soybean Council!