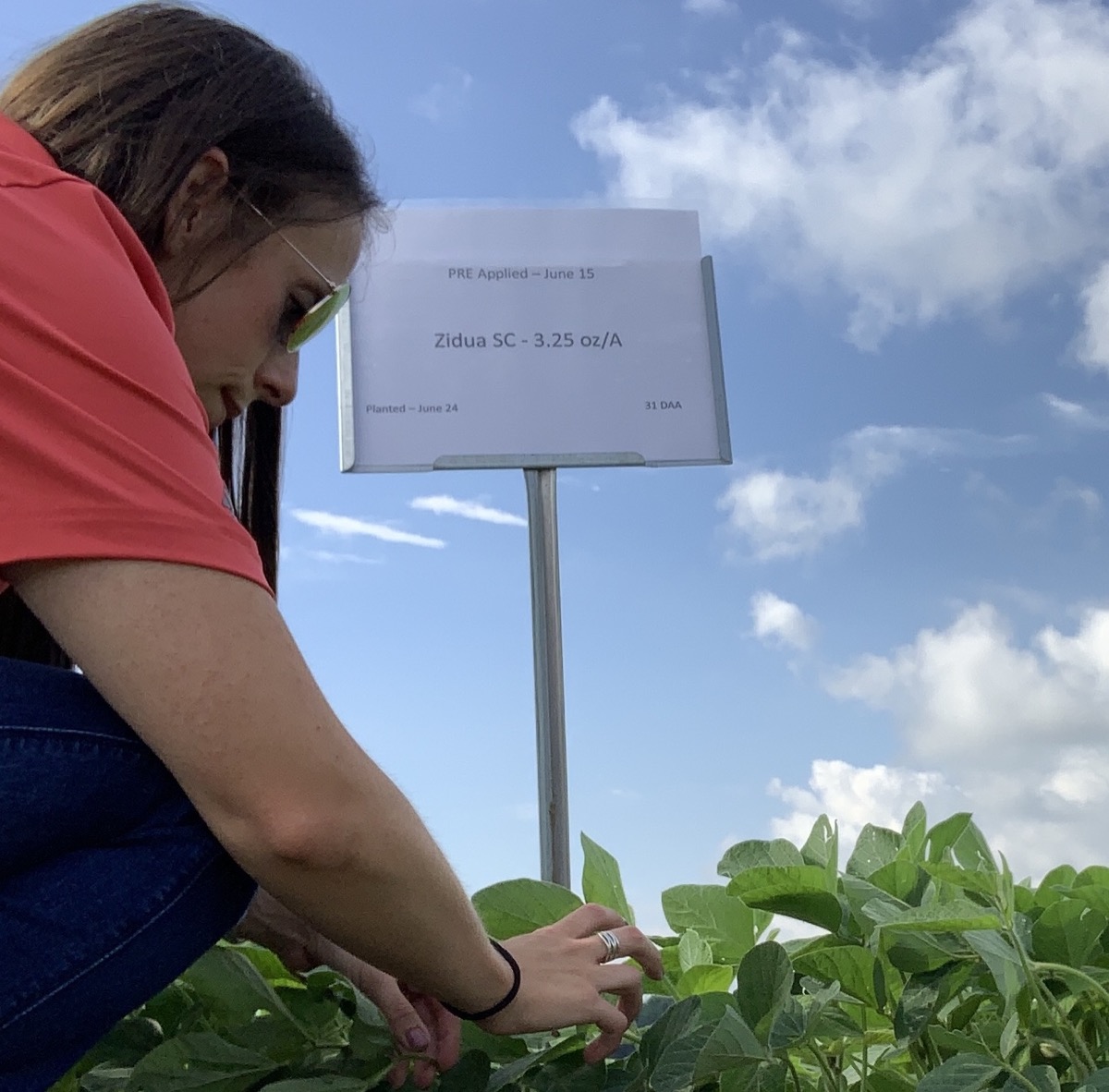 GNG teacher leader Jamie Brown got a close-up look at agriculture in Ohio this summer thanks to an Ohio Soybean Council-sponsored externship with BASF.
Brown teaches middle school science and math at Miami East Junior High School. Her externship took her all over the state, from Lake Erie to Wooster to Troy. "I rode along with team members as they responded to grower calls, attended customer Field Day events and trainings, and attended internal field day events and trainings. I did everything from scouting fields to giving feedback on team member presentations," Brown said. "I golfed for the first time in my life at a golf outing!"
"My biggest "a-ha" was realizing how many variables growers are juggling," Brown said. "I knew there were many components to farming, but I didn't realize how many different things can be affecting plant health. Farmers not only need to think about the products they're choosing to use in and on their fields each growing season, but also need to consider what has been on their field in the past, as well as what they're looking to grow in the future, their soil type, product availability, timing of application and so much more."
From this experience, Brown will be creating a claim, evidence, reasoning exercise focused on the variables that can affect plant health and yield. This will allow students to consider the many variables that play into keeping a plant healthy and producing high yields. "Often, the general public just sees it as the plant didn't get enough rain or it received too much rain, while in reality so many decisions and uncontrollable variables play into the yield of a particular field."
Watch for this curriculum piece on the website!