Welcome back, ChickQuest learners! Over thirty Ohio teachers gathered at the Nationwide 4-H building on the Ohio State University campus for a day of STEM activities for their classrooms. The Ohio Soybean Council provides this opportunity several times each year. This was the first ChickQuest workshop held in-person in over a year.
"I'm really excited about this," Chrissy Doggett of London Elementary said. "We usually hatch butterflies in the spring, so this will be a fun new experience for the students."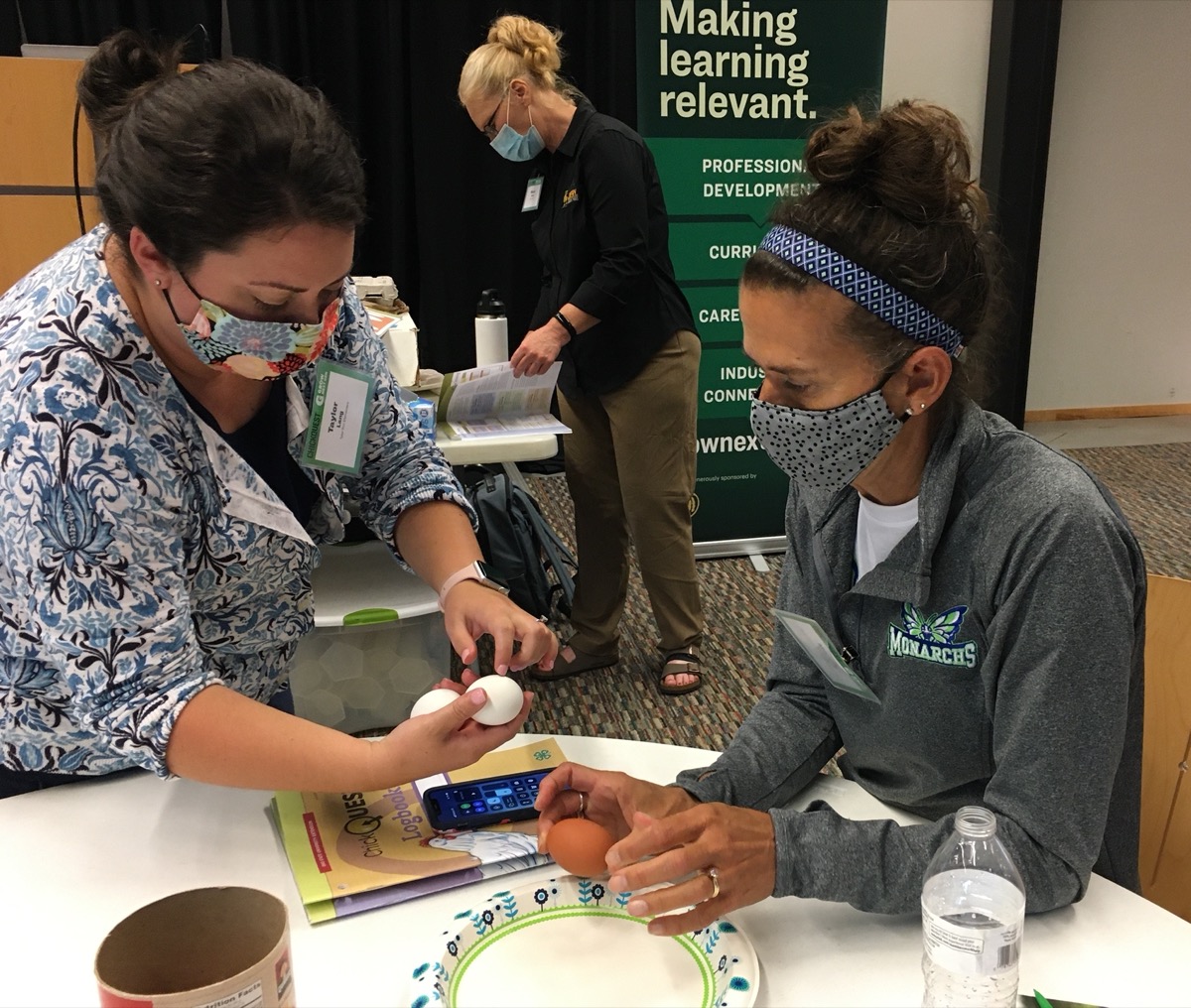 ChickQuest is a classroom journey through the lifecycle of chickens. The curriculum is connected to Next Generation Science Standards with a focus on 3rd and 4th grades. STEM content and skills include:
keeping a science log book
scientific measurement
experiment design and data collection
science literacy/reading skills
life cycles
egg-producing animals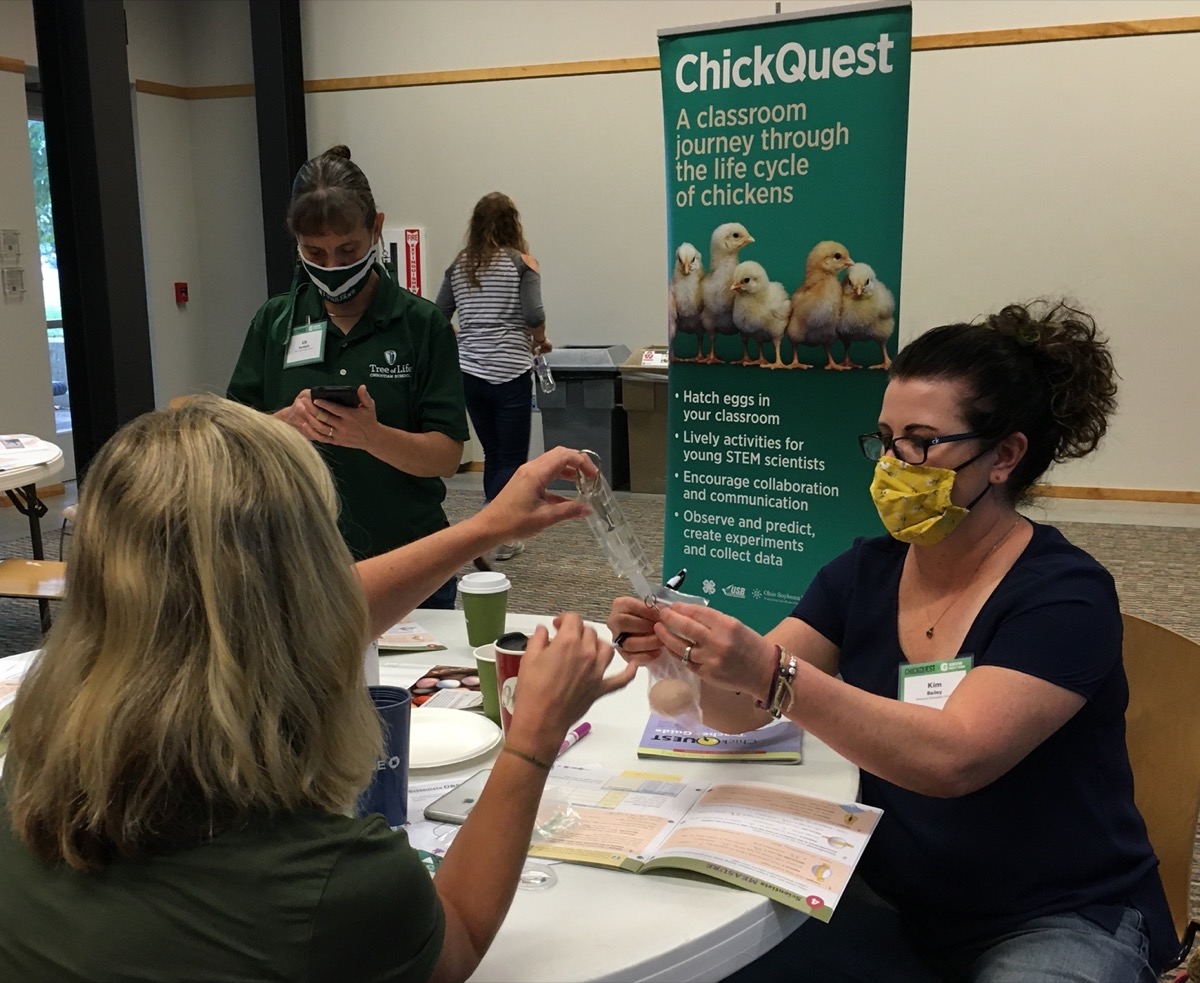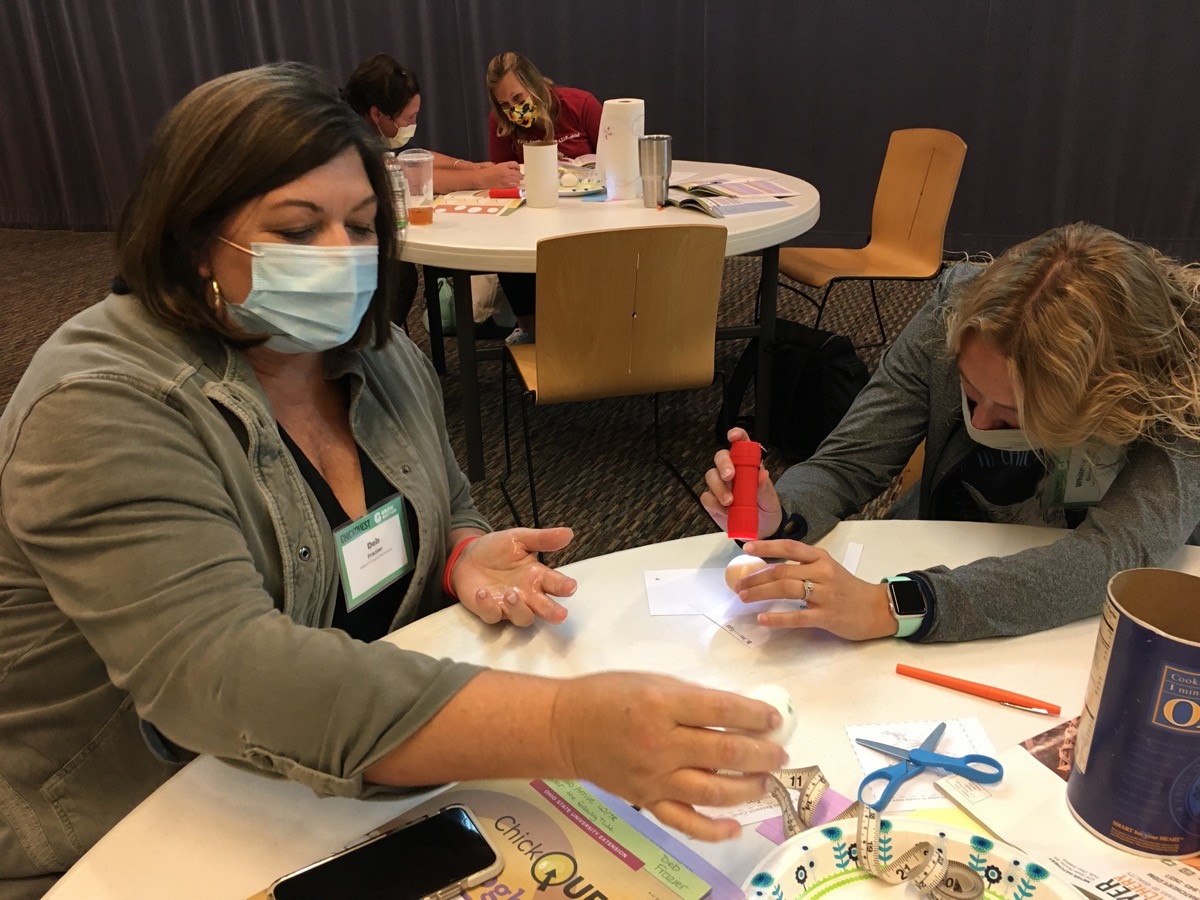 Each participant receives supplies to do the activities with their students and to hatch chicks in the classroom. It's an amazing experience! This workshop will be offered again in January and March. Visit our events page to grab your spot!
AND if you're a middle school or high school teacher, check out our new workshop for your level!