Did you know? Thanks to the Ohio Soybean Council Foundation (OSCF), the Ohio Academy of Science (OAS) Science Fair offers the Ohio Soybean Bioscience Award for the best projects using soybeans in the areas of agriculture biosciences, bioresources, biopolymers, bioproducts, biofuels, biology, chemistry, engineering, physics, and/or earth and environmental sciences.
Awards are given to the best science projects from the district competitions, up to three $100 awards in each of the 17 districts, and the State Science Day, held on the campus of The Ohio State University in Columbus—1st place: $1000, 2nd place: $500, 3rd place: $250, and a team award of $1000 to be split among team members.
Here are two participants in the first district science day judging, held at Edison State Community College: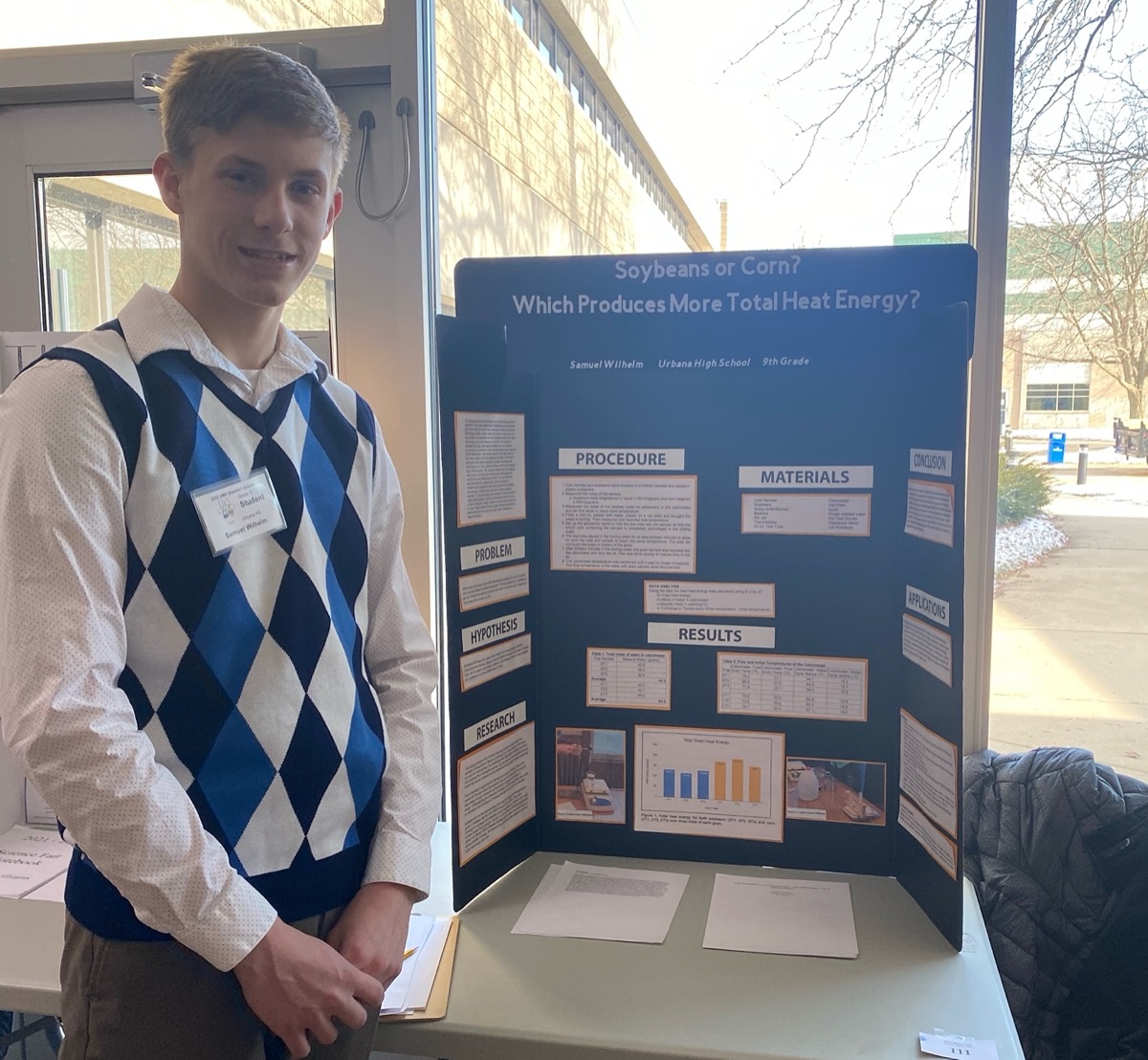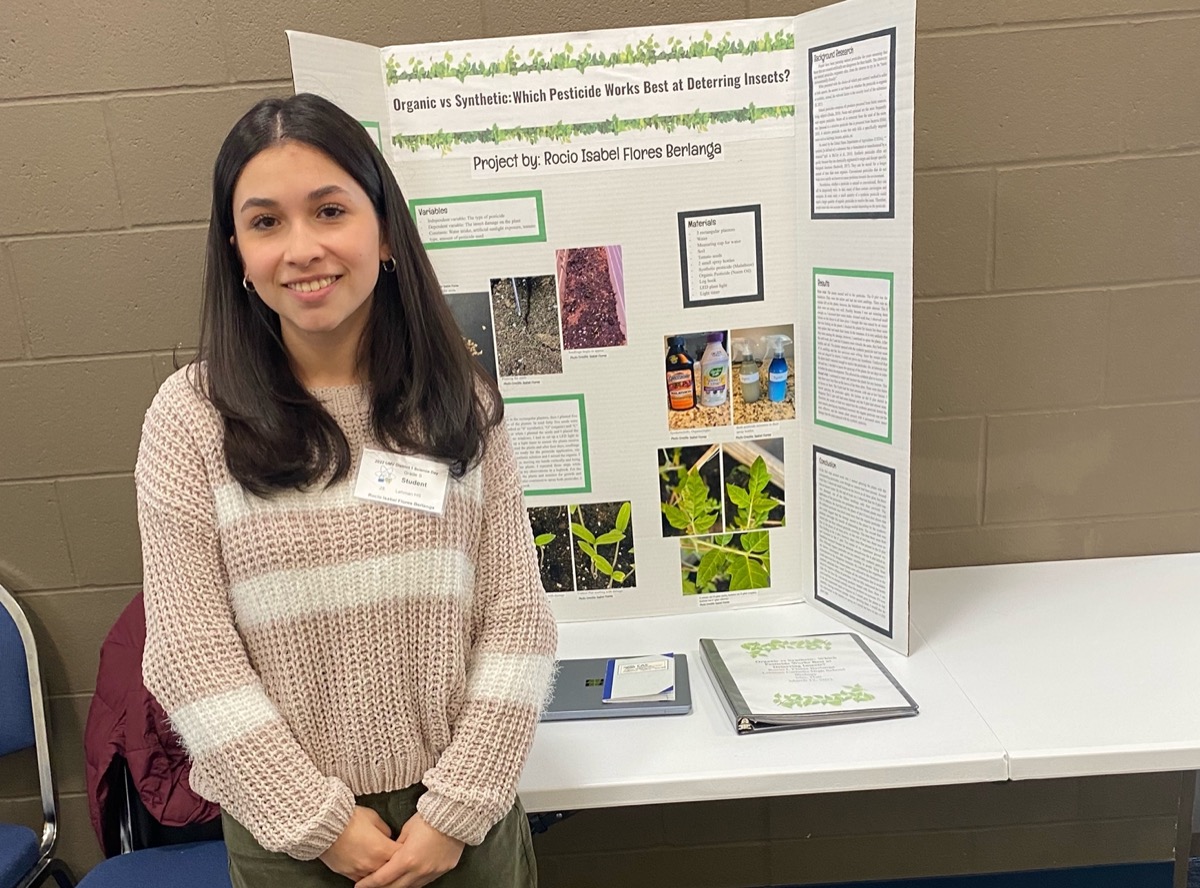 Michael Ge of Ursuline High School won a district award for his project, "Taming cyanobacterial blooms by using bean plants".