Plants in agriculture, plants in medicine—on Saturday, April 29, the Ohio Soybean Council-sponsored Ag & Med Biotech Academy showed teachers the connections between biotech in both industries.
Twenty teachers gathered at 3Bar Biologic to learn about the biomanufacturing of living microbial products to boost soil health and plant growth.
"The tour was phenomenal," Kimberly Buzard of Westerville Central High School. "It was great to hear them talk about the jobs involved—I never knew there was a packaging engineer! Another opportunity to share with my students."
The group moved to Clark Hall in Gahanna for great hands-on learning. Presenters and GrowNextGen teacher leaders Jamie Allison and Kelly Lewis took the group through gel electrophoresis and chromatography labs.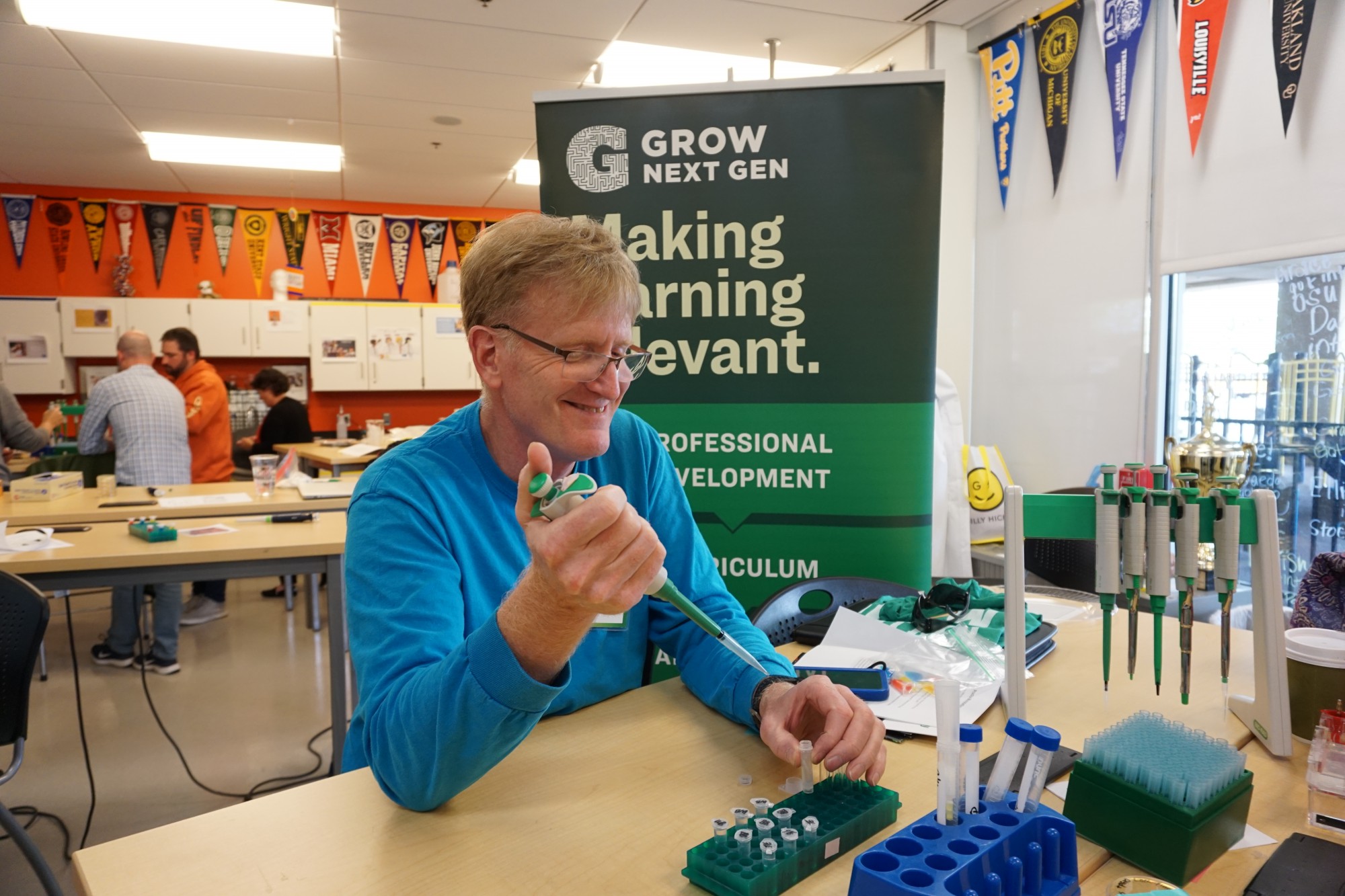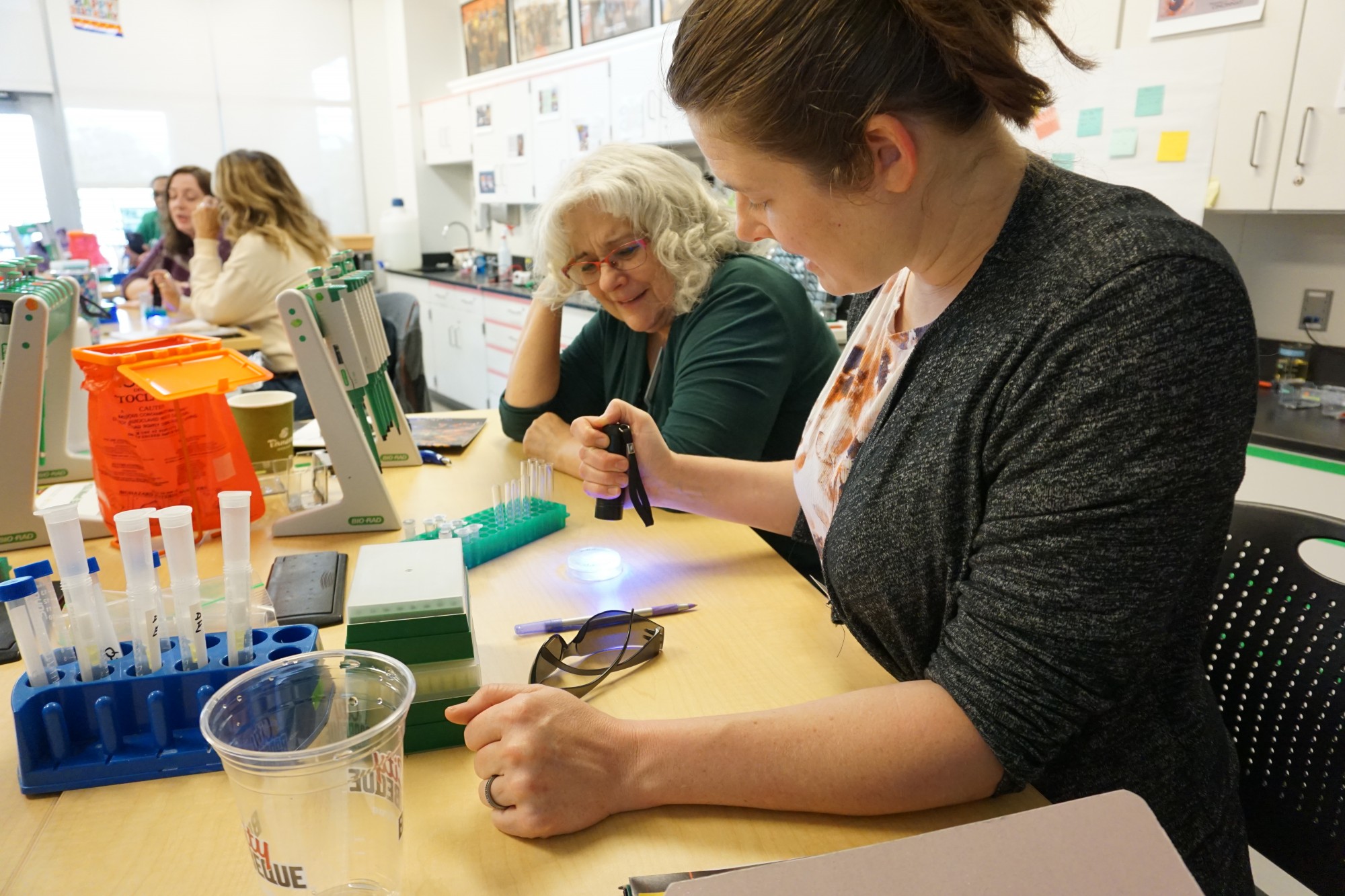 Heather Golde, London High School: "I teach a lot of students who don't think much about their future career—they don't know what's out there. Being able to share these lessons; it's life-changing. I am so grateful that we got to come today. This has been one of the best PDs I've been to!"
Each participant received two BioRad kits for their classroom: Secrets of the Rainforest and Science of Opioid Dependence.
Join us for more great biotech learning at Ag Biotech Graduate Academy this June!