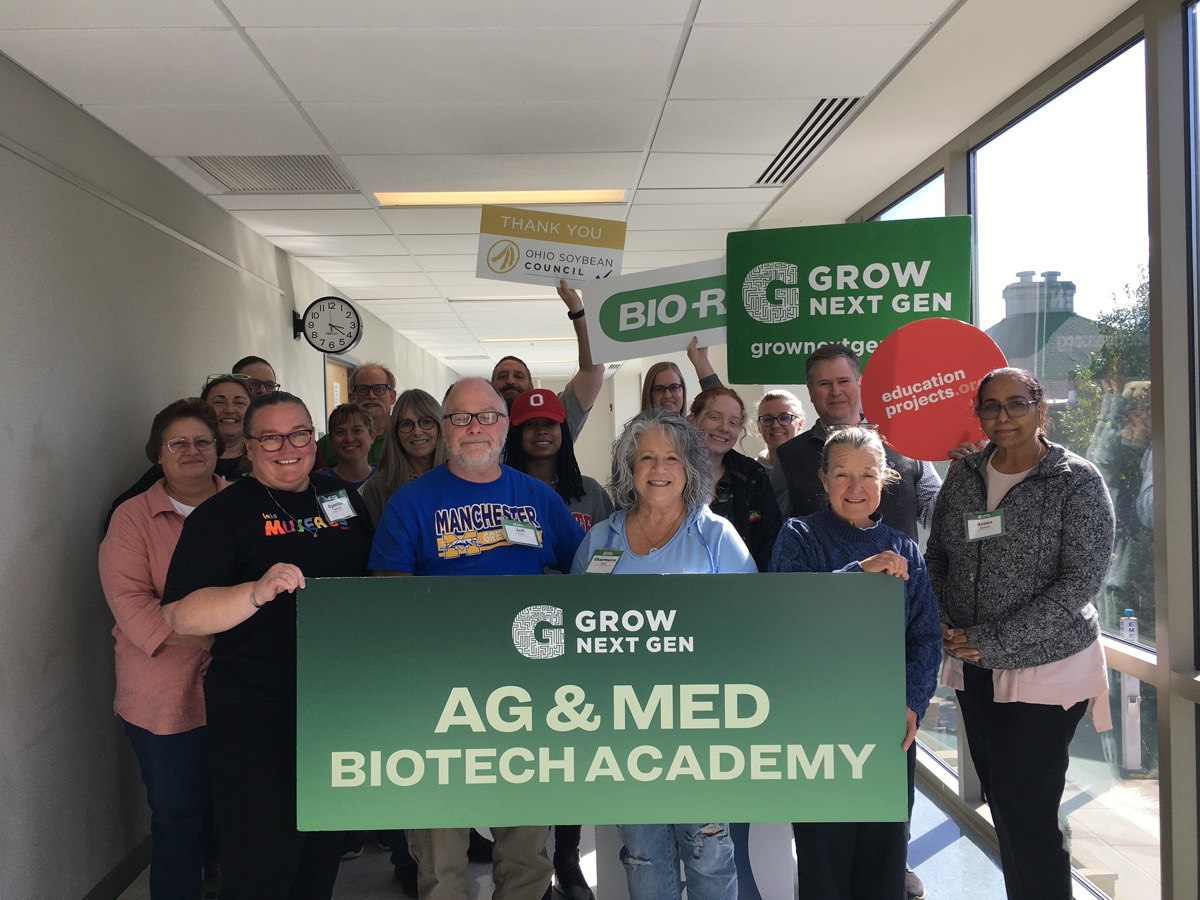 Biotech for bugs and plants? Most certainly! And the group of teachers at the October Ag and Med Biotech workshop at Otterbein University learned all about it, thanks to the generosity of the Ohio Soybean Council and BioOhio.
Dr. Horacio Lopez-Nicora, professor in Plant Pathology at The Ohio State University, explained about the problem of Sudden Death Syndrome. This disease infects first soybean roots with a fungus and later the leaves with a toxin, affecting photosynthesis. Both result in the death of the plant. With the soybean crop value being important in our state economy, this is a problem that must be dealt with. "It is critical to know what is in your field and to know your problem," Lopez-Nicora said.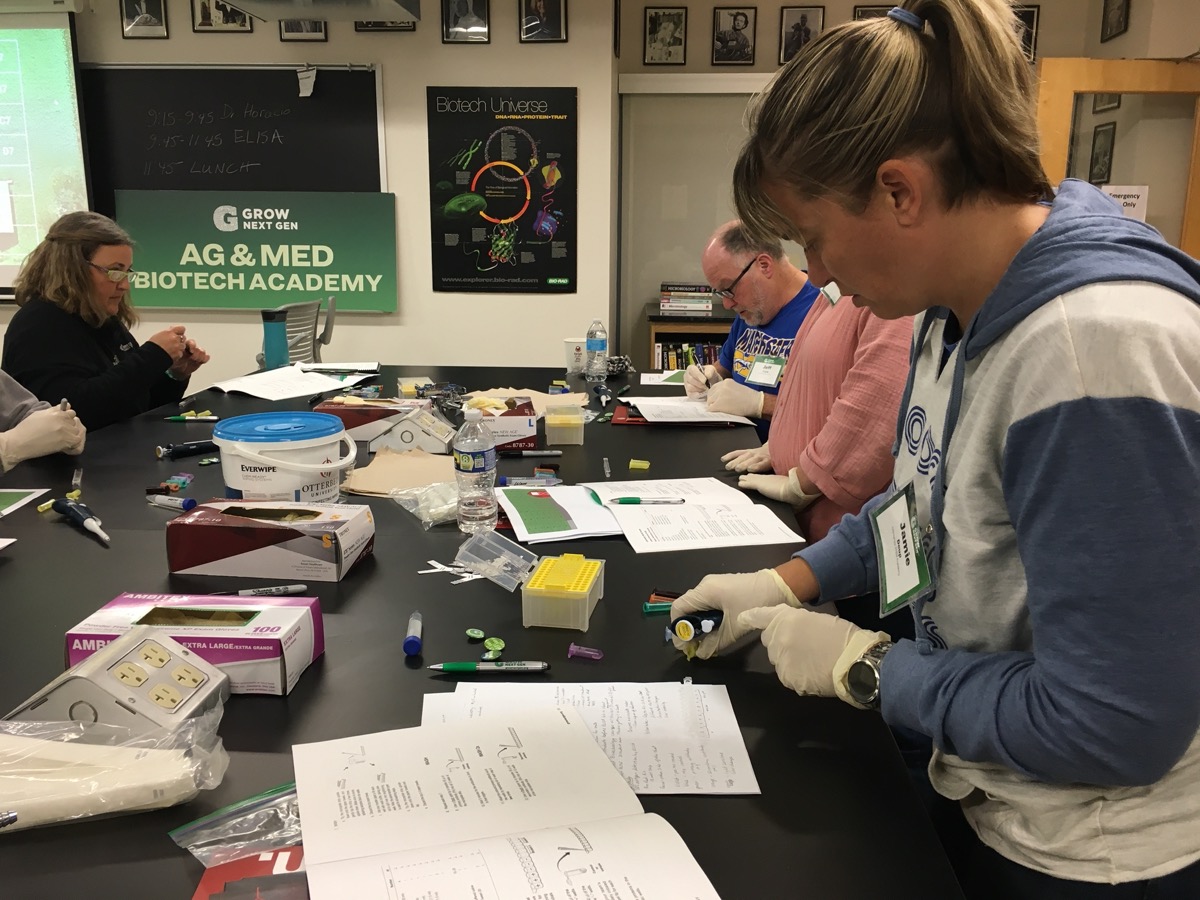 Jamie Allison, GNG teacher leader and Loveland High School science instructor, then presented a lab activity on using ELISA to detect sudden death syndrome in soybeans, identifying soil that has been infested with the fungus. Using the Biotechnology Explorer™ ELISA Immuno Explorer™ kit, participants performed a qualitative ELISA test on various grids from a simulated farm field.
After running the ELISA test, they discussed the results: which areas were positive for the fungus? Where might the infection have begun? How might it have spread? Movement of farm equipment, surface runoff, and other possibilities were considered.
Woodridge High School instructor and GNG teacher leader James Gillahan presented "A closer look at insects" in the afternoon session. Participants completed an inquiry activity of insect identification and taxonomic classification, then determined whether the insects were harmful or beneficial to the soybean plant.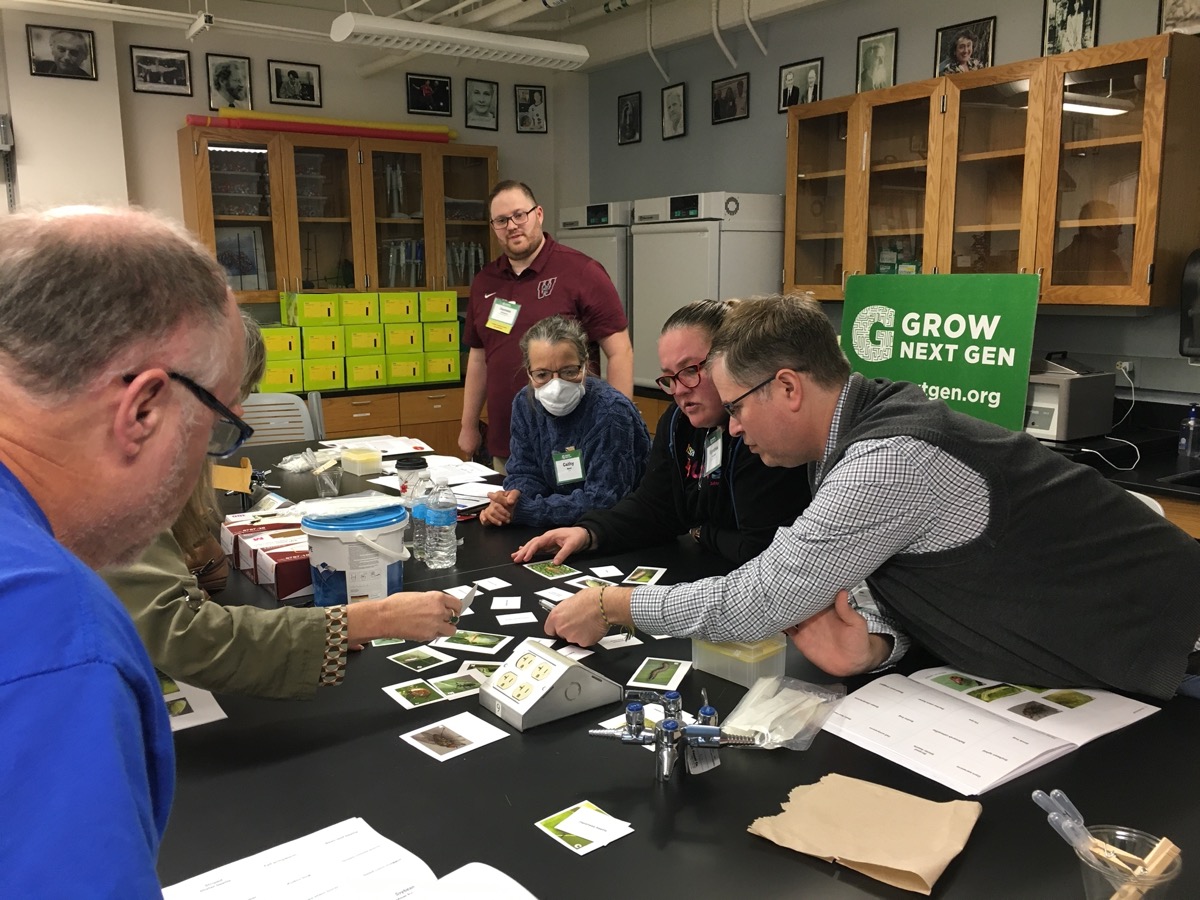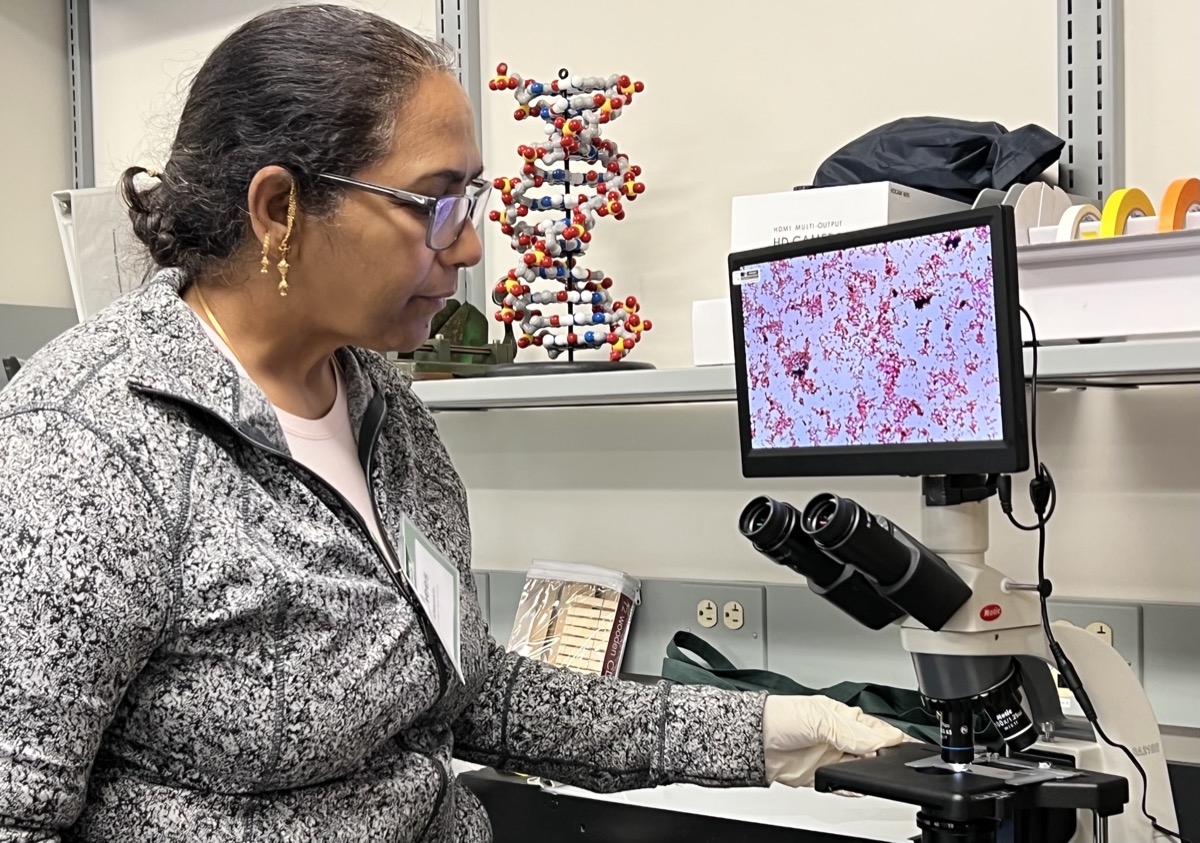 Gillahan shared about his participation in the Seeds of Change training for Insect Microbiome Antibiotic Bioprospecting (or IMAB) workshop in New Jersey last year. There, he learned about how to run a bioprospecting research lab in his classroom, with students isolating antimicrobial candidates that live symbiotically on and within insects. Teachers at the Ag and Med Biotech workshop were able to do Gram staining and hear what students can do with the IMAB and how it can be implemented.
All teachers went home with two BioRad classroom kits, the Biotechnology Explorer™ ELISA Immuno Explorer™ kit and the Engineering Solutions for Global Health kit.
We'll be offering this workshop again, so watch our events page for updates!