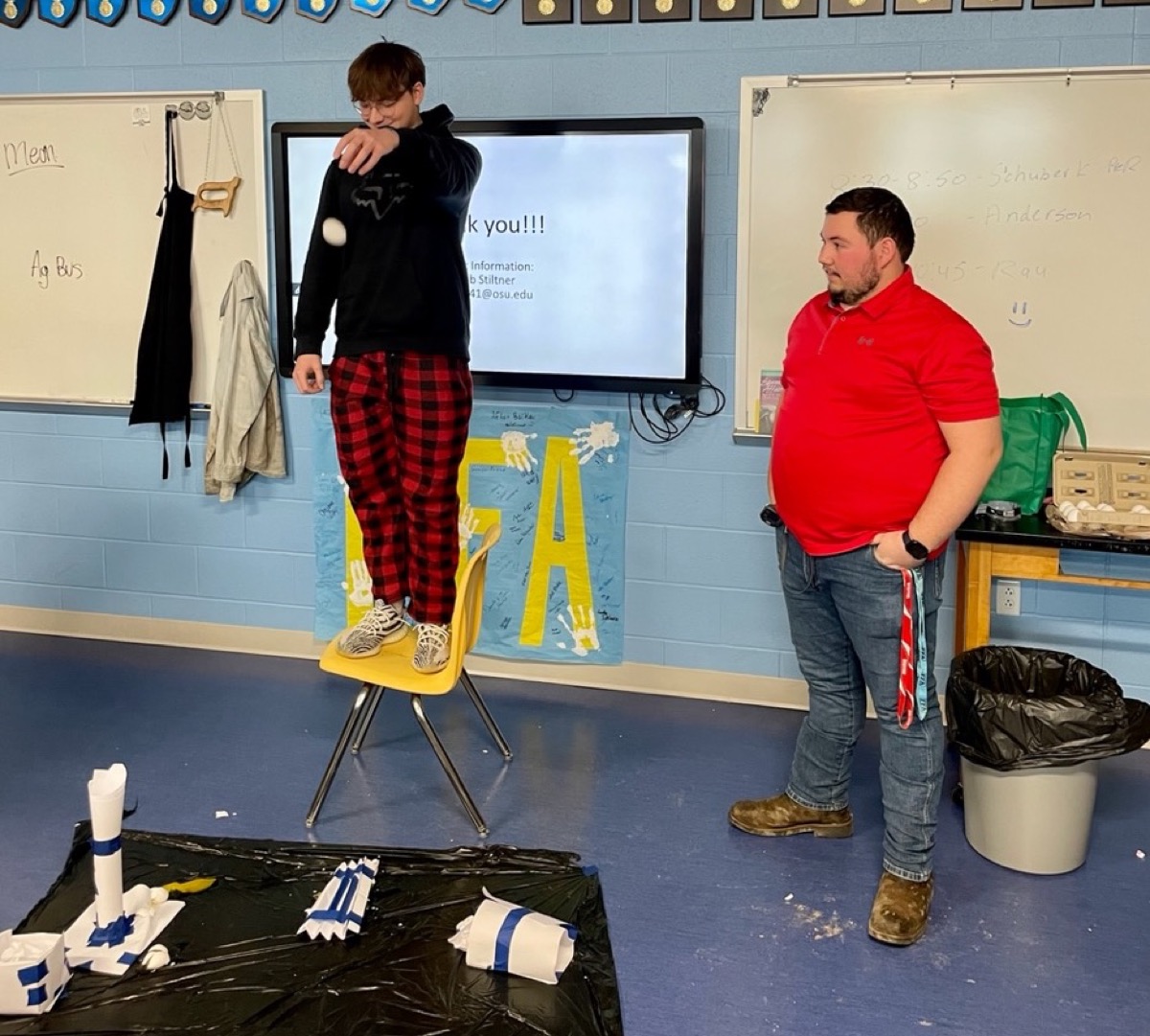 GrowNextGen ambassador Jacob Stiltner visited Ayersville High School to share with Madisen Morlock's students about modern agriculture. He talked to about 65 students in Agriculture, Food, and Natural Resources; Plant and Animal Science; and Mechanical Principles classes.
Stiltner presented a short slideshow about the Ohio soybean council and led the students in the engineering design challenge egg catcher activity.
"The students were engaged and interested!" he said. As a fun way of assessing learning, Stiltner played a Kahoot game at the end of each class.
Remember, our ambassadors are available to visit YOUR class!