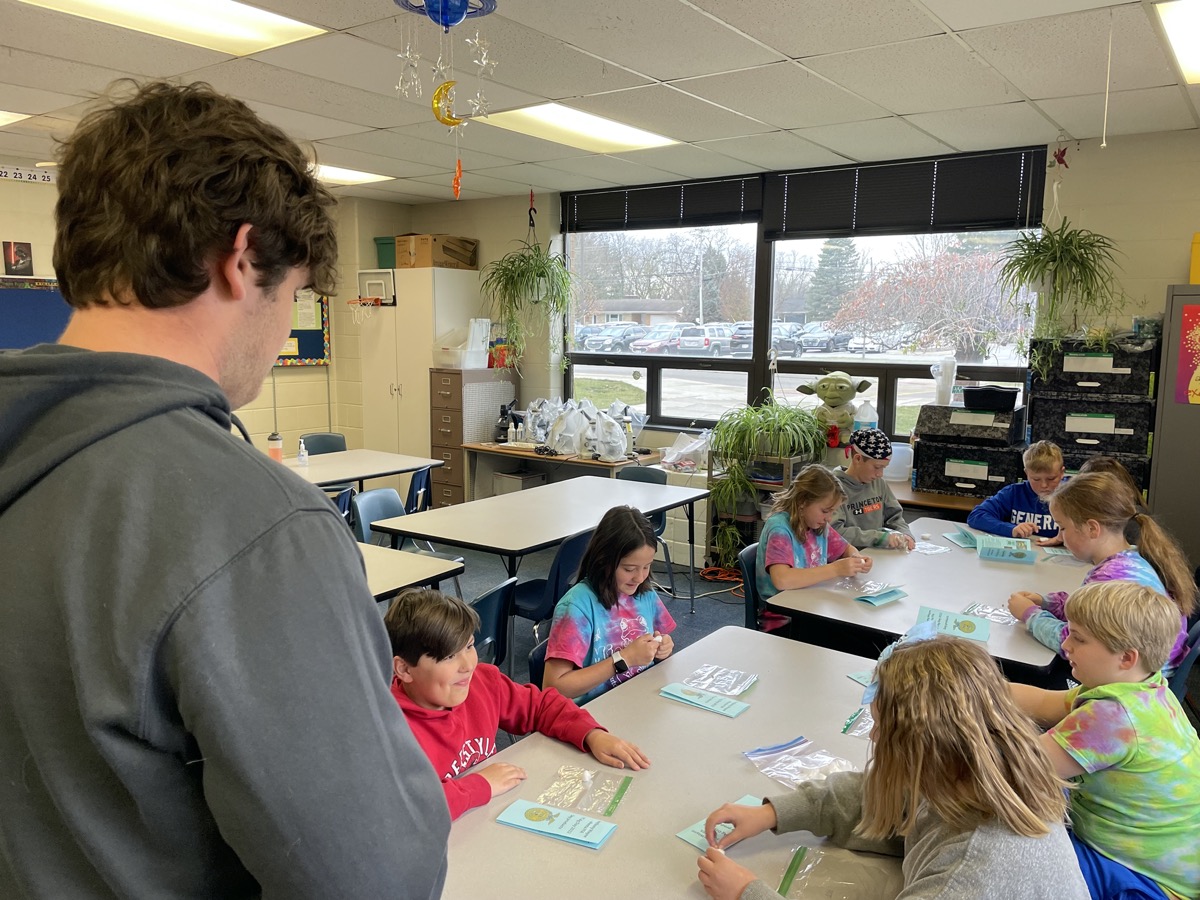 On Friday, November 18th, the Anthony Wayne-Penta FFA Chapter visited Fallen Timbers Middle School 6th grade classes for "soy day". Soybeans are the top crop produced in Ohio. In this agricultural literacy event, members taught 6th graders about soybeans and how they are used in several everyday products.
Each student made soap to take home and started a germination-in-a-bag activity with their own soybean. Finally, students also received educational materials and activities to take home to continue learning more about soy. They each received a pack of crayons made from soy that the Ohio Soybean Council donated.
This FFA chapter is led by GNG teacher leader Courtney Bockbrader. Eva Schadewald, AW-Penta FFA member, said, "My favorite part was teaching the younger kids about agriculture and how they could use it in their future." Anthony Wayne FFA is a satellite of Penta Career Center.