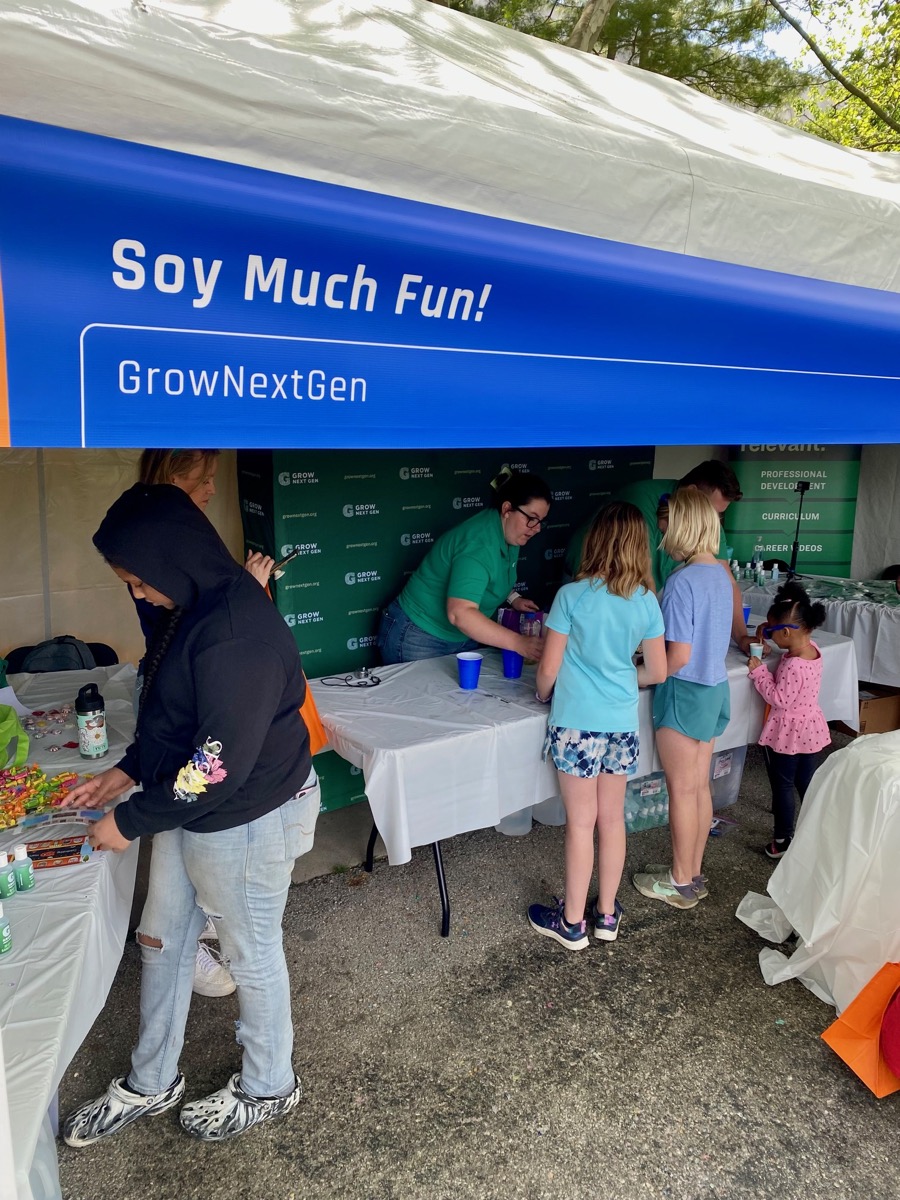 Our mighty ambassadors shared with over 1000 people during this terrific day in downtown Columbus. Visitors to our booth were able to make and use soy ink and pick up a soybean seed necklace kit. In addition, they could take a candy challenge to see if they could TASTE the soy in a variety of delicious candy bars.
The Celebration was the climax of the 2023 Science Festival. GrowNextGen sponsored one of the community events earlier in the week in the We Grow Scientists outreach May 3 at Waterman Farm at The Ohio State University.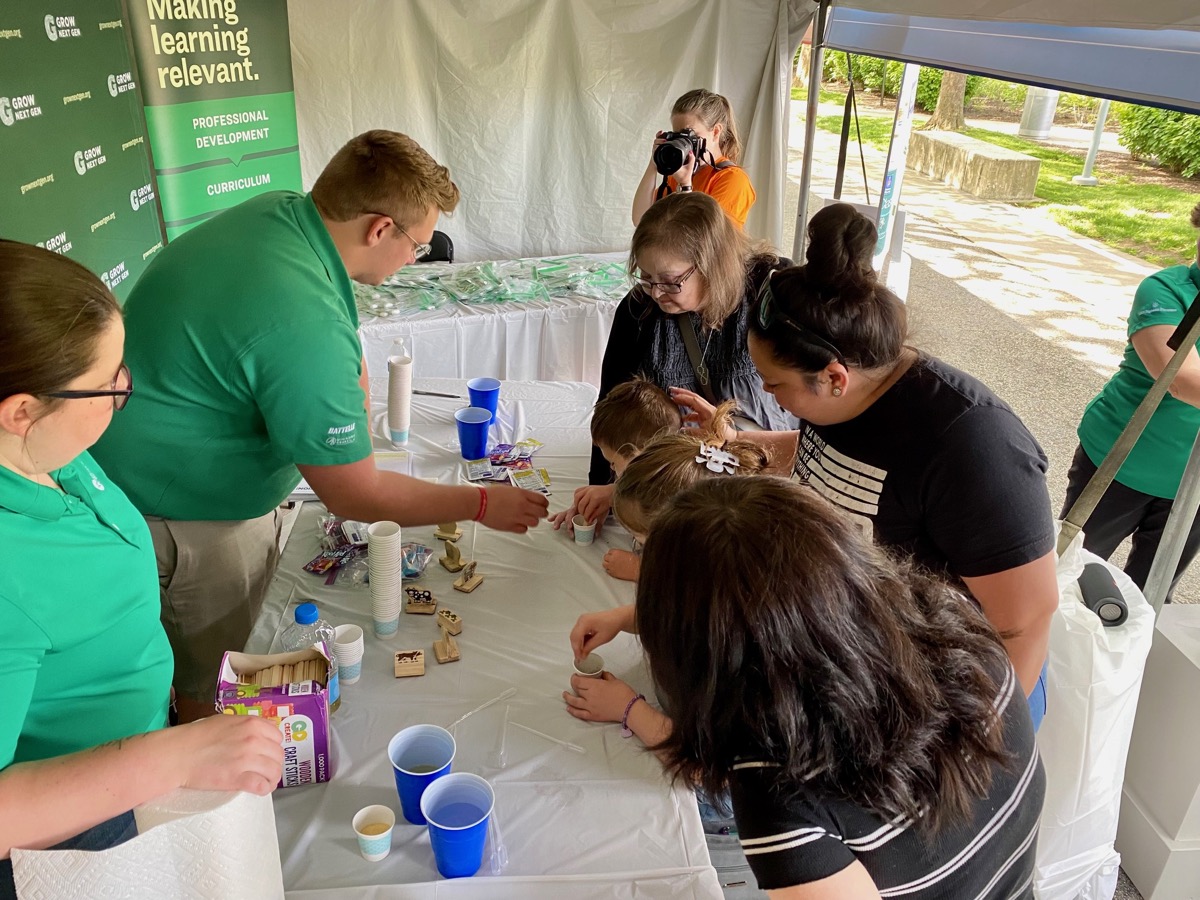 The COSI Science Festival is Ohio's largest STEM event. Over 100 exhibitor stations provided hands-on science hosted by STEM professionals, researchers, and experts from Central Ohio and beyond. The weather this year was perfect, making it a great day to explore science on the Scioto Peninsula!