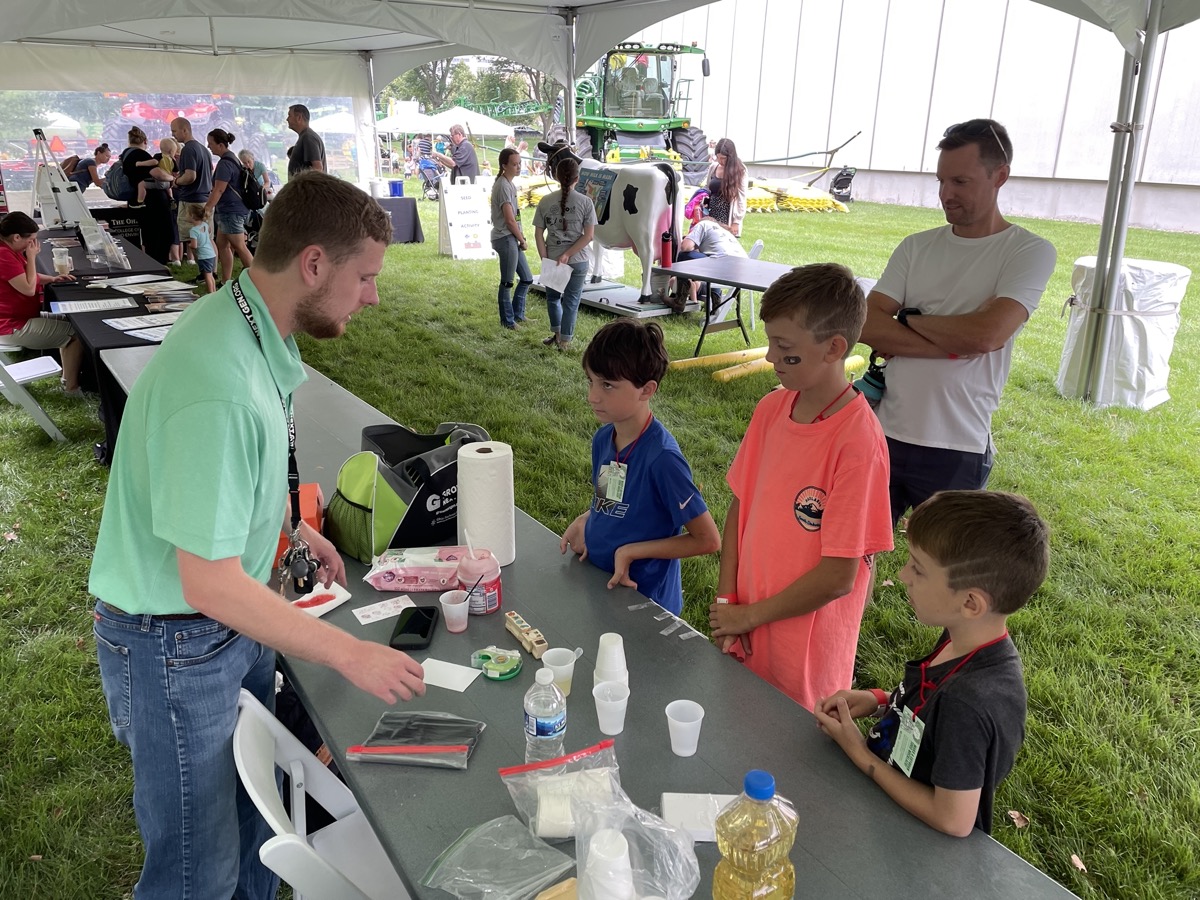 GrowNextGen ambassadors are college students trained and willing to help the public learn more about modern agriculture! Their outreach is made possible by Ohio Soybean Council and Battelle.
Ambassadors recently participated in COSI Farm Days. This exhibition featured larger-than-life farm equipment, activities including seed necklaces that show how seeds turn into plants, real hatching baby chicks, and farmers on hand to showcase where our food comes from.
The ambassadors presented the activity Soy Ink. Participants made their own ink and learned about replacing non-renewable resources with renewable resources such as soybeans in high-use products like inks. Other presentations included aquaculture, honey bees, and farm equipment!
The ambassadors interacted with over 500 people during this event. They'd love to spend time with YOU! Invite them to a community event, STEM outreach, or your classroom!