Lisa Foulkes of West Fargo Community High School attended the Exploring Biotech and Biofuels workshop last summer in North Dakota. The workshop introduced teachers to the ways biotech skills are incorporated into agriculture through bioscience and biofuels labs.
Through a variety of labs and activities, participants learned of the impact of biotechnology on environmental issues and sustainability and nutrition around the world and considered the global pipeline for new biotechnology traits.
Part of GrowNextGen's Be a Food Scientist unit is the lesson Testing for Biomolecules. This unit focuses on the biotechnology, biology and chemistry of food and employs techniques used by food scientists as they develop new food products.
Foulkes used this lesson with one of her biology students, opting to let the student test food that she eats as a real-world application. They began with a tutorial on how to use pipettes and other lab equipment.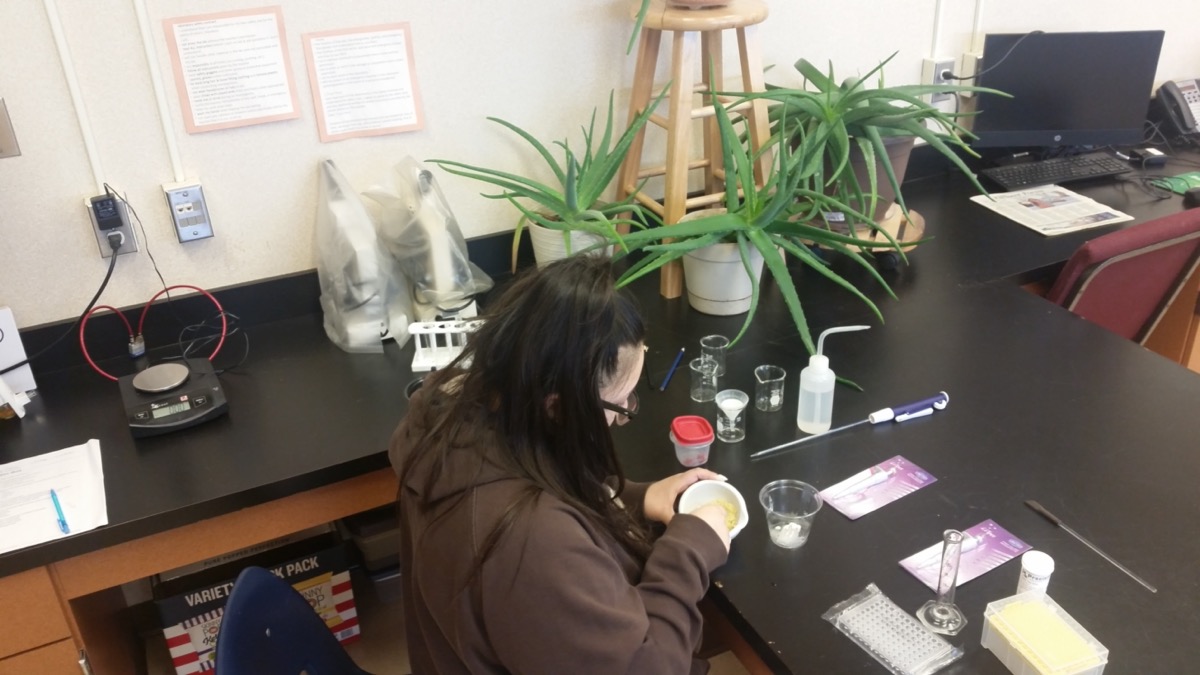 "Once she felt comfortable with the lab tools, we moved on to collecting filtrates from our samples of potato chips. Then we did the protein testing using the test strip," Foulkes said.
"Next, we moved on to the starch and carbohydrate tests. The student did struggle a bit with the multiple steps, and a few errors were made. Since we had enough filtrate, she was able to rework her steps. I took the opportunity to discuss this with her and relate it to cooking in the kitchen. We fail, we learn, we try again. This student tends to just want to "get it over with". So, any opportunity I have to slow her down a bit and show that the extra effort can make a difference is a win for both of us."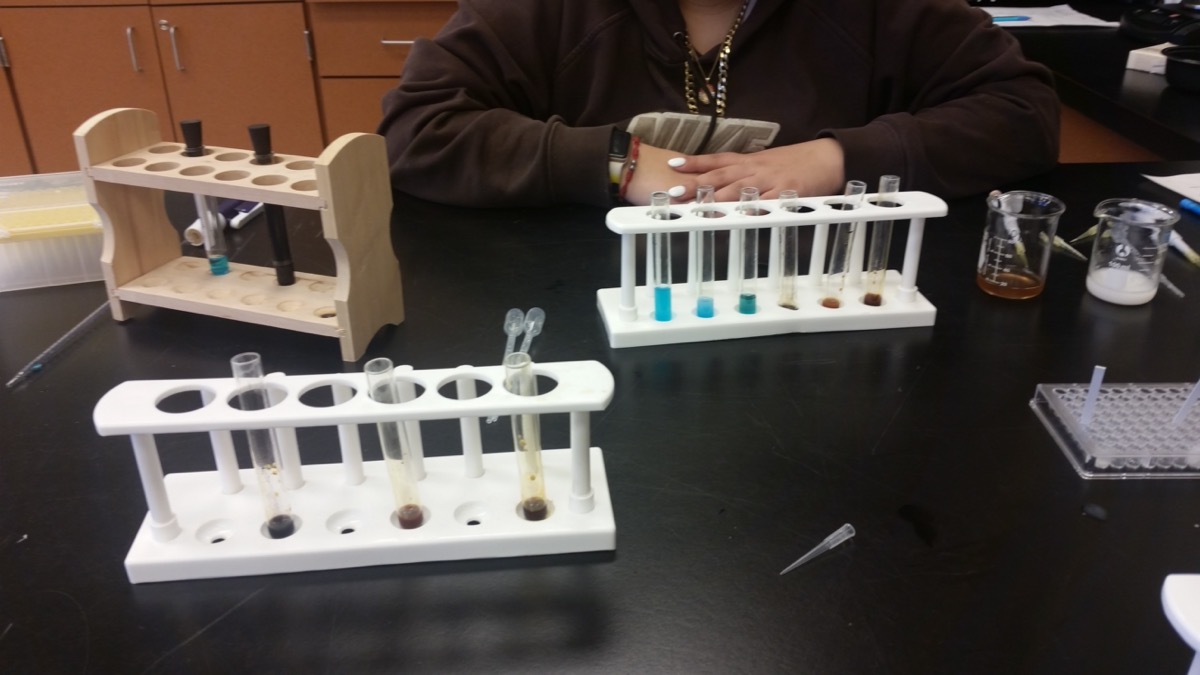 Foulkes appreciated the opportunity to engage her student in this activity. She also used the DNA extraction lab from the Biotech unit with a forensic science student. "Not only was he amazed at how much DNA was in a strawberry, several other students in the room also went back to view it!" she said.
She plans to incorporate the fermentation lab into her biology course and the pipetting skills into the general lab tools/science safety intro course.
Her favorite parts of the workshop? "Meeting new people. Being in the lab again and doing things I haven't done before. Essentially, being a student again. Field trips to see how things work—so much better than a video or lecture."
If you're a middle or high school teacher in North Dakota or Minnesota, join us June 16 and 17 for this summer's Exploring Biotech and Biofuels workshop!