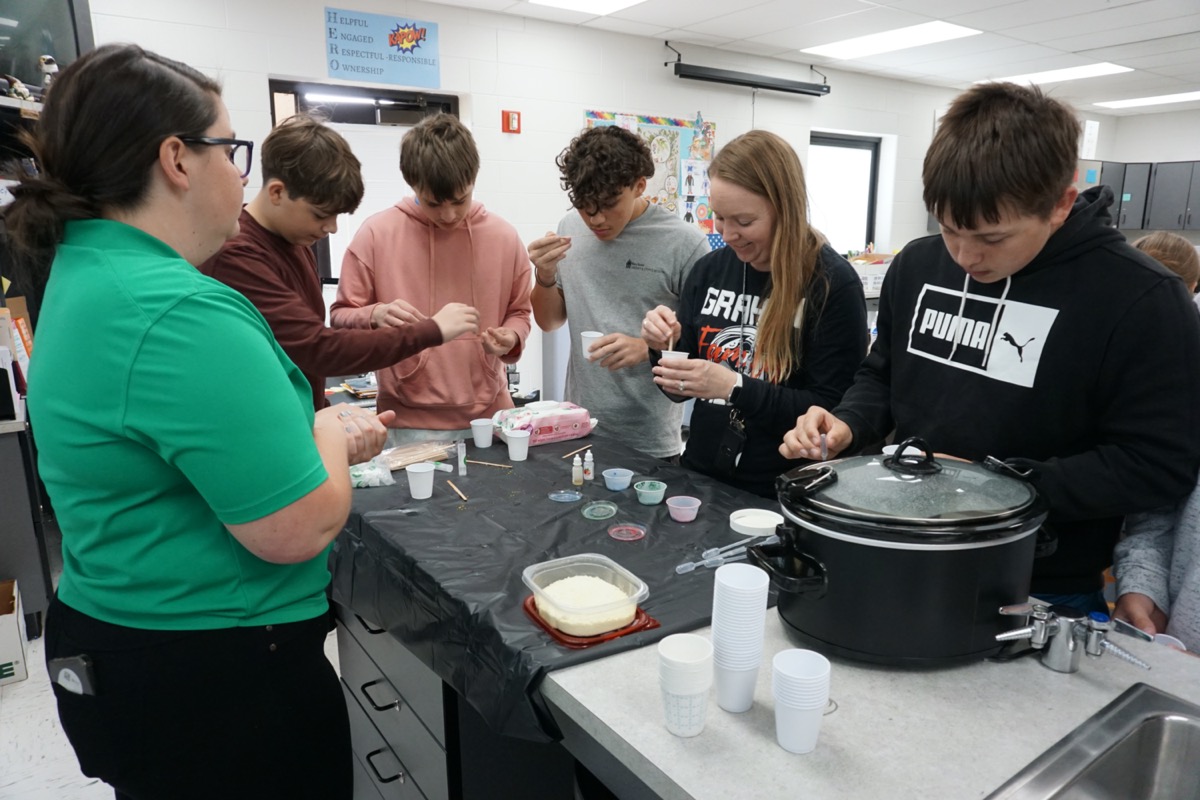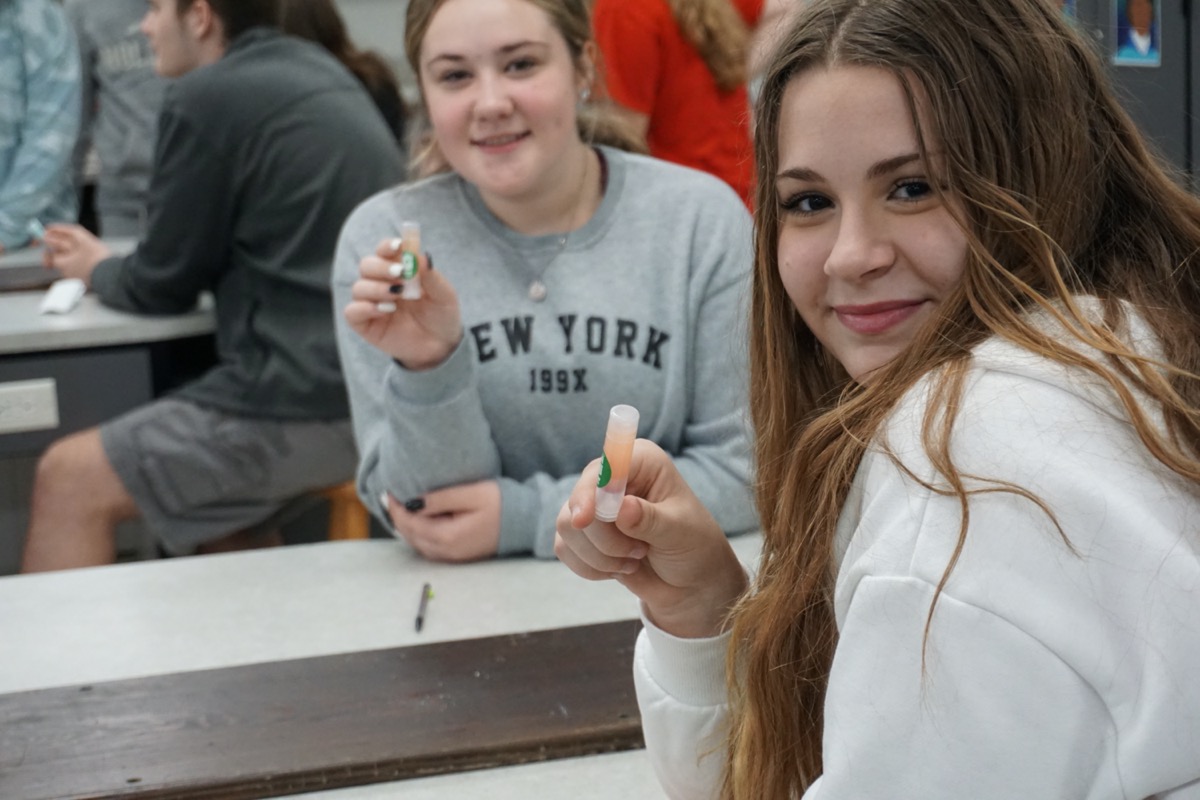 Graham Middle School students explored the use of soybeans in new ways! GrowNextGen ambassadors brought science to them with two great activities: making soy lip balm and soy ink.
Students got to choose the flavor of their lip balm made with soy wax. They used Kool-Aid and soy lecithin to create ink that they tried out with various rubber stamps.
These activities are fun ways to help your students see some of the many uses for soybeans! Try them today!